GOGBOT festival: www.gogbot.nl 5-8 sept 2013 Enschede check www.facebook.com/gogbotfestival for updates!

Twente Biennale: www.twentebiennale.nl 23 mei - 9 juni 2013 Enschede

check www.facebook.com/twentebiennale for updates!

PLANETART Wibautstraat Amsterdam: window-expo doorlopend, muv onderbreking HvA



2 Aug 2013: GOGBOT best of.. at OHM hackercamp:

GOGBOT festival - Enschede presents program of best international video art: controversial, art and geek culture. Wanna Shock your Senses??!

GOGBOT was winner of the innovation award in 2011 and pres

ents work at Japan Media Arts festival, Conflux New York, Techfest Mumbai, International Filmfestival Moscow, Transmediale@C-base Berlin and now at OHM 2013.

"Folks, the Dutch counterculture cannot get any more messed-up than GOGBOT. I don't think Holland can get any cooler and more out-there."- Bruce Sterling
"For a healthy dose of sensory overload you can't go wrong with GOGBOT, the annual explosion of audio-visual multimedia terror. From digital art to electronic music at its craziest, the festival incites an electro-exodus to the far east of the Netherlands, with international guests from Berlin, Belarus, Budapest and more. Go GOGBOT!" - Subbacultcha!
"Cyberpunk-circus" - Florian Cramer

source:

http://en.wikipedia.org/wiki/GOGBOThttp://2012.gogbot.nl/

http://2013.gogbot.nl/

https://ohm2013.org/wiki/Village:Noisy_Square
PLANETART is an arts organisation that initiates (public) projects, events and festivals at the interface of art, technology, mass media and popular culture. Art, DIY, Music, Experiment, Popculture, Activism. Since 2004 organiser of GOGBOT. Located in Enschede and Amsterdam.

www.planetart.nl
Planetary Lucid Alien Noise Eaters Trash Autonomous Robot Telepaths
Olaf Mooij - Punk Trabant

Doorlopende expo, Noorderhagen 11 Enschede


(credit foto: Ed Step)
THINGS WE DID BEFORE THIS YEAR:


Kunstvlaai: www.kunstvlaai.nl 23 nov - 2 dec 2012 Amsterdam
PLANETART presents at Kunstvlaai 2012:
"Dick in Your fACe" GOGBOT
3D teaser
for GOGBOT festival 2013, edition 10: Teledildonics-Sex and Technology
OPEN CALL NOW!
submissions@gogbot.nl
PLANETART @ Kunstvlaai 12:
SEKITANI
(Jap) "Spark Muscle Mash-up'' 2011 prints+video
JODI
(NL/B) "YouTubePoopFun'' video 2012
Arno Coenen
(NL) "Time to Bone" video 2002
ViaOral
(NL) "GettoTEK'' Dickface version, installation 2012
Kunstvlaai 12 festival of independents AMSTERDAM Nov 24 - Dec 2
www.kunstvlaai.nl
PLANETART 2013 proudly presents:
gogbot.nl Sept 5-8
twentebiennale.nl May 23-June 9
PLANETART Medialab Amsterdam Enschede
PLANETART winner of Kunstvlaai Award 2010 with ViaOral installation performing NEVERPORN from stPetersburg (Ru)
regular updates on:
release production OneMinutes Best of PLANETART
http://www.theoneminutes.org/s66...about-one-minutes-series
Presenting OneMinutes @ International Filmfestival Moscow, June 2012. MIFF mediaforum. www.facebook.com/MIFFMediaForum
Arno Coenen bij PLANETART Amsterdam

PLANETART viert 5 jaar Volkskrantgebouw met een Window-expo van Arno Coenen.
start: 1 juni 2012
Wibautstraat 150 Amsterdam
24/7
www.arnocoenen.nl

4 videofilms:

'Time to Bone' 2002
The Last Roadtrip!' 2000
'Brothers of Metal' 2009
Baghdad Disco' 2008

'Bak met Ogen' stickerprint 135x135 cm

Lichtbak 'Eurotrash Brewery'

Eurotrash brewery is het ongoing project rond Coenen's Beer Brewery. De enorme lichtbak hing bovenop het stadhuis in Venlo, staat nu in het Volkskrantgebouw, en verhuist in september naar de Oude markt in Enschede, waar tijdens GOGBOT 2012 6-9 september het pre-christian bier van Eurotrash weer rijkelijk zal vloeien.
www.gogbot.nl
Filmsavonden:
Urban Resort presents: 5 april om 20:00u
Komende donderdag draait IDFA en Sundance winnaar Stand van de Sterren.
Editing consultant Jos Driessen van deze documentaire is bij de screening aanwezig
en doet een korte Q&A na afloop. www.standvandesterren.nl
Gratis entree. Neem eigen drank en popcorn mee.

30 maart 'People I could have been and maybe am'
http://www.youtube.com/watch?v=am67V_rncTU






Mastertronic Nihilistic Trash Alchemy by Dernier Cri
PLANETART Volkskrantgebouw Wibautstraat 150 Amsterdam
3-D prints en projecties uit de stal van het Franse collectief Dernier Cri, Marseille


==================================================================================


Heb je zin om PLANETART te helpen als vrijwilliger? Meld je nu aan! planetart@planet.nl
6 Jan - 27 Jan Yehudith Mizrahi
PLANETART Volkskrantgebouw Wibautstraat 150 Amsterdam

Landescape is the first installation in Thingamajig, a series of kinetic sculptures dealing with different notions of identity. Landescape is a human space, a crossroads where things fuse and mix in a distinct wholeness. In its physical landscape, as in its human one, Landescape creates various additions of incidents.

Yehudit Mizrahi is an Israeli artist based in Amsterdam. In her work Mizrahi engages in the synthesis of motion sound and imagery aiming to evoke an active dialogue with the viewer.

Yehudit Mizrahi http://www.yehudit.info
sculptures/installations powered by AFK
INI Movement (Amsterdams) 'ArtEffects'
Volkskrantgebouw, Amsterdam
Vanaf 3 februari 20.00uur tot 17 februari Openingsevenement entree €8,-

INI Movement brengt nieuw- en gevestigd talent, muziek en kunst, niet alleen in Canvas maar ook in PLANETART.
3 februari gaan zij van start met een veelzijdig evenement waarbij de lift geen overbodige luxe zal blijken. Met een lounge/mini art fair area in PLANETART en dj's met live muzikanten in Canvas, waar de muren vers zijn beschilderd, de ramen rauw gedecoreerd en met tot slot nog een speciale soundsculpture.

MUSIC
Met het openingsevenement verzorgt Korte Mette relaxte reggae, dub en dancehall vibes in PLANETART. En beweegt Canvas op funk, breakbeats, UK funky en live-looping door dj's: Manel, Sjef Rolet, PCM en Manik met live muzikanten, waaronder Niels Broos van Kyteman Orchestra.

ART
Vanaf 3 tot 17 februari kan je in PLANETART de figuratieve muur composities bewonderen van Freshco en de onbewuste letters van Niels Berk. Ook Canvas is voorzien van een tal kunstvormen waaronder: een muurschildering door Graphic Surgery en Freshco, fotografie van Maarten Bezem en diverse kunstobjecten van Lot Madeleine.

SHARING
Vanaf 3 tot 17 februari zal je in PLANETART niet alleen kunst tegen het lijf lopen van Freshco en Niels Berk. Maar ook zelf geperst en handbeschilderde longboards van Bastiaan "de Kajuit" van Druten,zelf ontworpen t-shirts van Lot Madeleine en een soundsculpture van Arion de Munck.

Dus kom check het, hoor het, denk het en deel het! Voor meer info, check: www.inimovement.com

=============

6, 7, 8 januari 20112: GOGBOT presentatie bij Techfest, het grootste technologie festival van Azië, ondersteund door UNESCO, in de miljoenenstad Mumbai, India. Techfest toont de nieuwste ontwikkelingen op het gebied van robotica, technologie en mediakunst, en vindt plaats op de campus van de Universiteit van Mumbai.
www.techfest.org

GOGBOT festival Art Music Technology, Enschede (NL)
presenting at Techfest 2012:

GOGBOT video screening
Presenting the festival's highlights in a nonstop video-screening. This annual festival takes place in the medieval centre of the city of Enschede (NL) and presents the latest developments of international media art, mixing exhibitions, robotics, electronic music and audio art, web-art, (h)activism, cinema, lectures and more. Each edition of GOGBOT explores topics relating to technology and society today. In 2011 dealing with 'Datapanic', in 2010 with 'Singularity', the controversial prediction that within decades the exponential growth of technology will cause an explosion of artificial intelligence. U.S. scifi author and WIRED editor Bruce Sterling:'... Folks, the Dutch counterculture cannot get any more messed-up than GOGBOT.......Maybe it's just me, but I don't think Holland can get any cooler and more out-there than a 'synthetic aesthetics salon." It can get grungier, like if you're hanging out at GOGBOT, but it can't get any cooler...'
www.gogbot.nl produced by www.planetart.nl



Edwin Dertien (Netherlands)
'Fabbed robots to the rescue!'

Edwin Dertien is a media artist, scientist and teacher at Twente University, Enschede, Netherlands.
He explores the boundaries of science, art and technology. At Techfest Edwin presents 'Fabbed robots to the rescue'
These walking robots are incubated in a Fablab where they hatch under the lasercutter. A swarm of four legged critters have been made, trying to make their way into the world. Also other shapes are evolving out of flat acrylic sheets; quadrupeds, hexapods, even tracked and wheeled vehicles. This evolution has creationist's aspects, since the evolution is helped by an overall design challenge: build the best robot out of (max) 1A4 of sheet material. The serious idea behind these swarms are building dirt-cheap expendable robot swarms for search-and-rescue operations.
The tiny battery powered robots will be available for demonstration & play, Also some DIY kit versions of the robots will be brought. Edwin Dertien will discuss the way these robots have been designed, the way the Fablab plays a roll in this and how the future of robot fabrication and robot research is affected by these ideas. Also a setup for a local (or global) A4-design challenge....
www.edwindertien.nl


Kees Klaassen (Netherlands)
'U R Machine'

An interactive mechanical tentacle that can be activated by spectators by pressing a large red button. It makes random rhythmic movements giving this mechanical creature a curious impression. It is sad to see that at this stage of its evolution it is still blind, and with it's 20 kilo's bound to ceiling or wall. Artist Kees Klaassen is determined to have this robot evolve into an near future autonomous life form.

The second object Klaassen presents at Techfest is a snake like robot, illuminated by leds and fiber-optics. It's about 1.5 meter long and crawls on the floor. It is remote controlled and travelled to India to crawl around with no fear (in India people know not to step on snakes). This is the latest addition to Kees Klaassen's mechanical creatures and is a scaled prototype for a drivable art vehicle.
Electronics and programming: Anton Stamhuis
http://www.youtube.com/watch?v=eUSPJKPvOTo
www.inkeesofmetals.nl

The GOGBOT presentations at Techfest 2012 are powered by PLANETART Enschede-Amsterdam, the City of Enschede (NL) and the Dutch Embassy in India.
22 dec: Urban Presents: Filmavond @ PLANETART
"Gambling, GODs and LSD", Dir Peter Mettler, starting 19h

1 oktober – 25 november
PLANETART Volkskrantgebouw Wibautstraat 150 Amsterdam
SEKITANI (JP) expositie
Lowbrow + pop surrealism uit Japan
Full color prints in de artspace en videoclips windowexpo 24/7 van de Japanse vormgever en VJ Sekitani Norihiro, afgelopen zomer special guest tijdens het GOGBOT festival. Zijn fotofucks tonen een wereld die de waanzin van de Westerse maatschappij blootleg. Hij maakte diverse clips voor Maruosa. Beiden verwijzen naar rampen in de Japanse geschiedenis: Hiroshima, en recent, Fukushima. Hun werk visualiseert een maatschappij in de greep van data panic . http://www.geocities.jp/sekintani/

GLI.TC/H 2011
van 3 tot 19 november 2011
EEN INTERNATIONAAL NOISE && [DIRTY]NEW-MEDIA EVENT/CONFERENTIE/FESTIVAL/BIJEENKOMST
- CHICAGO/AMSTERDAM/BIRMINGHAM - pics online: http://www.flickr.com/photos/r00s/sets/72157627959577941/with/6402109457/

Op 11 en 12 november vindt in PLANETART en STEIM (Amsterdam) een uitgebreid programma over GLITCH Art plaats als onderdeel van het internationale New-Media Event GLI.TC/H 2011. Het programma omvat realtime performances, video screenings, workshops, lectures, offline en online panels en een tentoonstelling. Ook onderdeel van deze manifestatie is de presentatie van 'The Glitch moment(um)', een uitgave van het INC, geschreven door Rosa Menkman, visualist, theorica en (o.a. GOGBOT) curator.

Een glitch is 'een moment van storing' dat ieder uit het dagelijks leven kent maar meestal niet positief waardeert. In New-media Art wordt de glitch opgevat als een breekpunt dat nieuwe perspectieven opent. Recente teksten, werken en experimenten in glitch art tonen het potentieel om kritische verbanden aan te geven met onze (steeds meer gemedieerde) digitale cultuur.

De conferentie van 2010 (Chicago/USA) bracht divers samengestelde communities van wetenschappers, kunstenaars en geïnteresseerden uit vele plekken van de wereld bijeen. Zij toonden hun werk, deelden hun ideeën en discussieerden. De uitkomsten van deze gesprekken en connecties zijn in het afgelopen jaar steeds verder ontwikkeld. GLI.TC/H 2011 wil deze glitchy ontwikkelingen een podium bieden door werk te tonen, ideeën te stimuleren en GLITCH te vieren in een niet te stoppen multi-city event, aangestoken door chaotische communities en enthousiaste deelnemers bestaand uit zowel wetenschappers als kunstenaars.

GLI.TC/H 2011 omvat werk van ruim 100 deelnemers uit meer dan 10 landen en vindt plaats in de virtuele ruimte op: http://gli.tc/h en in real-space: van 3 tot 6 november in Chicago, US; van 11 tot 12 november in Amsterdam en op 19 november in Birmingham, UK.

GLI.TC/H 2011 is mogelijk gemaakt door de support van 146 donateurs!
http://www.kickstarter.com/projects/glitch/glitc-h-20111ditdoit2gather


// // //
PROGRAMMA:

[Amsterdam, NL]
FRI: Nov 11
@1pm -- Opening + Book Release @STEIM
@2pm -- Lectures Part I @STEIM
@5pm -- GLI.TC/H Screening Program @STEIM
@7pm -- GLI.TC/H Gallery Opening @PLANETART
SAT: Nov 12
@11am -- Lectures Part II @PLANETART
@1pm -- Workshops @PLANETART
@8pm -- Real-time Performances/Executables/Events @STEIM

Voor meer informatie:
http://gli.tc/h
http://glidottcslashh.tumblr.com/
https://www.facebook.com/glidottcslashh
@GLIDOTTCSLASHH [twitter]


26 september – 31 decemberrr
Maria Zendrera (Es)
Window eXpo PLANETART Noorderhagen 11 Enschede
Winnaar GOGBOT Youngblood Award best of graduates 2011. http://mariazendre.org/

Woman not included 2011
Intervention in the net. Three ads in Marktplaats.nl which photos show a naked woman with the product on sale (an Acer Aspire One blue netbook, a Mac mini and a Roland sampler) two of the ads have been removed by Marktplaats because of erotic content



Hitchhiking project 2010 (with Christo Buschek)
The project "Hitchhiking" consists of making virtual hitchhiking trips without moving out of the artist's studio. By placing a mobile computer installation in the street, connected in video conference, the artist will struggle to reach her destination with the help of passe

PLANETART presents: Anamkhaï & Amis "3Destroy Audio Visual Improvisations"
http://facebook.com/event.php?eid=237742439609870
± 18:30 VIDEO: - "Les Religions Sauvages" (120 min, 2000-2004) Een productie van de kerk van Le Dernier Cri. (Wordt ook zondagmiddag vertoond om 14:00 u.)
http://LeDernierCri.org/
http://derniercrinews.blogspot.com/
https://facebook.com/group.php?gid=60177165488
https://facebook.com/groups/173308242741287

± 21:00 LIVE: - Anamkhaï & Amis "3Destroy Audio Visual Improv"
Genre : Experimental / Progressiv / Electronic / Industrial / Down&Up Tempo
http://anamkhai.com/
http://twitter.com/anamkhai
http://youtube.com/anamkhai
http://myspace.com/anamkhai

± 23:30 LIVE: Surprise act ...

00:00 EINDE

In het kader van het Rode Loper Festival in Amsterdam Oost:
http://rodeloper.org/
https://facebook.com/DeRodeLoper

Open Huis in het Oude Volkskrantgebouw
http://volkskrantgebouw.nl/agenda/rode-loper-festival-het-volkskrantgebouw
https://facebook.com/event.php?eid=234352096617618
https://facebook.com/event.php?eid=217093641683103



15 augustus – 30 september
PLANETART Volkskrantgebouw Wibautstraat 150 Amsterdam
LE DERNIER CRI (Fr) expositie

LES RELIGIONS SAUVAGES 120 min, stereo, color, 2000-2004
een produktie van de kerk van Le Dernier Cri uit Marseille www.lederniercri.org

in het kader van Linkse hobbies aan de Wibautas een audiovisuele expositie in de Volkskrant: een duizelingwekkende collage van animaties uit alle hoeken van de aardkloot, een joyride voor de ogen en oren, een puur werk van Art Brut, dat de zintuigen en de fantasie niet onberoerd laat: een lelijke, blasfemistische en obscene joyide, met een anarchistische inslag dat de linkse hobbies nog eens links inhaalt op de vluchtstrook van de Wibautstraat.


« THIRTY ARTISTS FROM ELEVEN COUNTRIES HAVE CREATED A QUIRKY , IRONIC MIX OF STYLES IN « LES RELIGIONS SAUVAGES » AND THE FILM IS ALSO A KIND OF HELLFISH JOY RIDE FOR THE EYES THAT IS CLOSE TO ART BRUT AND LEAVES HARDLY ANY FANTASY UNTOUCHED. IT IS NASTY, BLASPHEMOUS AND OBSCENE, AND THE ANIMATION REVEALS IS ANARCHISTIC SIDE… »

animated segments de :
Mathias Lehmann (Fr) / Tochka (Jap) / Mike Diana (Usa) / FTZ (It) / Leyla (Can) / Los Lichis (Mex) / Scott Batty (Uk) / Caroline Sury (Fr) / Fredox (Fr) / Marcel Ruijters (Neth) / Marc Druez (Fr) / Mischa Good +carmen Gomez (Ch) / Reïjo Karkaïnen (Fin) / Laetitia Brochier (Fr) / Pakito Bolino (Fr) / Blineau Judex (Fr) / Ishiba Daïsuke (Jap) / Stumead (All) / Marco Corona (It) / Raymond Reynaud (Fr) / Valium (Can) / Moulinex (Fr) / MS Bastian (Ch) / Matti Hagelberg (Fin) / Katja Tukiainen (Fin) / Jonathon Rosen (Usa) / Elina Merenmies (Fin) / Nicoz (It) / Nuvish (Fr) / Melted Men (Usa) /quentin faucompré (fr)...

GOGBOT festival 8-11 sept Enschede: Art Music Technology
Onder de titel Datapanic, YouTube-Poop, Japanoiiid! biedt de 8ste editie van GOGBOT drie lange dagen installaties, exposities, veel muziek, lezingen, workshops en meer. Met o.a. Ryoji Ikeda, Maruosa, Venetian Snares, Palmbomen, Marnix de Nijs, Kurokawa, Sekitani, Killabase, Meldy Peaches, Kosmos DJ's, plus stadscamping.

Wanna Shock Your Senses? www.GOGBOT.nl


Bettina Gesing en Svenja Hemke, op de AKI ArtEZ afgestudeerd in art and crossmedia design.

De titel van Bettinas Gesings werk is 'reality sucks'. Zij laat op soms heel grappige wijze zien dat reality vandaag sucks en bekritiseert de hedendaagse reclamewereld in tien heel sfeervolle foto's. In een klein boekje heeft Bettina haar beelden samengevat.

Svenja Hemke in tegenstelling vertelt, aan de hand van oude foto's, een verhaal over een groupje rockers, die in de jaren 60 en 70 met hun motoren
de wereld in gingen. Svenja Hemke heeft 7 van deze mannen op de 'easy rider foto's' weer opgezocht (een van de mannen is haar vader) en stelt in
haar werk verleden en heden tegenover elkaar. 7 Portretten tonen heel sterke persoonlijkheiden, oude mannen die hun vrijheid altijd bewaard hebben en zo ver mogelijk non-conform leven. Voor elk man heeft zij een boek ontworpen die zowel het verhaal van het groepje van toen weergeven als ook het leven van de enkele mannen nu.

Bettina Gesing stelt dus in haar werk een probleem aan de orde waar het werk van Svenja Hemke een oplossing voor laat zien.
Noorderhagen 11, Enschede, tot 1 mei 2011
Kinky video en fotografie - Richard Kern
Richard Kern - tentoonstelling video en fotografie - tm 22 juli 2011 - ma-vr 14-17
PLANETART Volkskrantgebouw Wibautstraat 150 Amsterdam

PLANETART toont New York filmer en fotograaf Richard Kern in een solo expositie met een overzicht van zijn oeuvre vanaf de jaren 80. Uit die tijd stammen de rauwe underground en controversiële zwart-wit films die Kern maakte met Lydia Lunch, Henry Rollins en Kembra Pfahler. Bekend werd Kern vooral met videoclips voor Sonic Youth en Marylin Manson. Zijn recente werk bestaat uit foto en video werk van jonge meisjes die in sexy poses voor de webcam figureren en masturberen of weet rokend poseren voor de camera. Zijn werk bevat veel subversieve en gewelddadige elementen, en wordt regelmatig aangeduid als kunst, kitsch en of pornografie. Van Kern zijn 9 boeken verschenen en hij is regelmatig fotograaf voor Playboy en Vice Magazine. Het is na de expositie bij Torch in 1994 voor het eerst dat er werk van Richard Kern wordt vertoond in Amsterdam.
www.richardkern.com http://vimeo.com/23739500 http://vimeo.com/19580784


The work of the controversial film maker and photographer Richard Kern is rooted in the counterculture of New York in the eighties and contains many subversive, perverted elements such as violence and pornography. It will be the second time his work is shown in Amsterdam.
Courtesy: KAUNE SUDENDORF GALLERY FOR CONTEMPORARY PHOTOGRAPHY KÖlN

| | |
| --- | --- |
| PLANETART is part of the new Twente Biënnale 12-22 mei with Banksy, Rob Scholte, Damien Hirst, Marc Bijl, Atelier van Lieshout, The Yes Men, moreeeeee www.twentebiennale.nl | |
GOGBOT Event and expo --- Alien boyscouts met superhuman 2.0
Drifter TV en 249_K - liveshows en video-clip-installaties – GOGBOT event
za 9 apil 20 u toegang gratis
expositie 11-4 t/m 6-5 ma-vr 14-17u
PLANETART Medialab Volkskrantgebouw Wibautstraat 150 Amsterdam

Alien boyscouts bouwen een nieuw superwezen HUMAN 2.0 om de aarde te redden. Oogverblindende visuals en stampende electro van de bekroonde Veejay Nils Mühlenbruch in de wereldpremiëre van FIX ME UP. In deze nieuwe muziek-video productie zweven deze boyscouts, als DRIFTERS uit de ruimte, in een basecamp in een baan om de aarde. Vandaar uit bouwen ze aan een nieuwe Superhuman om de mensheid te verbeteren en de aarde te redden. Zullen ze hierin slagen of is dit Frankenstein project gedoemd te mislukken? DRIFTER TV presenteert FIX ME UP.
www.drifter.tv

Polo Vreedenburgh presenteert Own, de nieuwste 3D animatie videoclip voor de Nederlandse breakcore en dark-ambient acts Newk en FFF.
Futuristische en stedelijke werelden in verval verschuiven en springen op de breaks, beats en ambient sounds in dit live experiment van Newk en 249_k.
http://www.myspace.com/newk
http://www.myspace.com/fff
http://www.myspace.com/249_k
director: Polo Vreedenburgh - sound: Newk en FFF - visual ingredients: Martijn Bosgraaf, Lucas van Wijngaartde, Alex van der Meer



Powered by: Amsterdams Fonds voor de Kunst, Stadsdeel Amsterdam-Oost, GOGBOT festival.




DRIFTER TV presents FIX ME UP
Once again Drifter TV enters the arena with some eye-dropping animations and electrifying sounds. In this new music-video production, alien boy scouts called Drifter are on the brink of creating a new super human being, a HUMAN 2.0 so to speak.
According to these 'alien techno fixers' a better and improved life form is what this world needs! Hovering above the earth in endless orbit, a drifter basecamp is established to create such a being. Will they succeed? or is this 'Frankenstein' project doomed to fail, it's up to the public to decide what good this next step in evolution might be...
Boudoir Bizarre:

Live optreden van Regina Thompson (RU) and Simian Switch.

Kinky party met Cyberpunk elementen 26 feb www.boudoir-bizarre.nl



GOGBOT Event: FILTERING FAILURE
Tentoonstelling tm 1 april, ma-vr 14-17 u, gratis toegang

Filtering Failure - In een zich steeds versnellende cultuur waarin 'information overload' normaal is, zijn filters een primaire voorwaarde geworden. We gebruiken ze zowel om open te staan als om ons af te sluiten voor informatie.
Filters zijn overal. Maar, we worden ons pas bewust van hun aanwezigheid op het moment dat ze ontbreken of wanneer een filter niet aan onze verwachtingen voldoet. De expositie Filtering Failure onderzoekt de (relaties tussen) de begrippen 'filtering' en 'failure', hun werking en op welke manier deze in (lo-fi) digitale kunst opnieuw gebruikt en uitgevonden worden:
een onderzoek naar hoe 'filtering' en 'failure' naast elkaar functioneren of juist hoe deze processen elkaar beïnvloeden.

Filtering Failiure is gecureerd door Julian van Aalderen en Rosa Menkman.
Deelnemende kunstenaars: Paul Davis (US/UK) Gijs Gieskes (NL) Nullsleep (US) Jon Satrom (US) Notendo (US) No-carrier (US) Karl Klomp (NL) Jodi (NL/BE) Videogramo (ES) Benjamin Gaulon (IR/FR)

Filtering Failure is een initiatief van PLANETART en GOGBOT in samenwerking met Rosa Menkman en Julian van Aalderen.
Powered by gem. Enschede, BlackLabel Records & Eurotrash Brewery
screenings by:
C-Men (Julian van Aalderen + Sjors Trimbach + Edwin van Aalderen), VJ Shithead (Kees de Groot)
live Friday Febr 25 2011 20 h:
Regina Thompson (Ru) + Simian Switch (freakshow + live audio) www.myspace.com/simianswitch
SID lords (C64 + 8bit audio) www.blacklabelrecords.org
Eustachian (US) experimental/metal/trash www.myspace.com/eustachian
Occult Wining Sluts (B) http://ows.freeshell.org

PLANETART, Volkskrantgebouw, Wibautstraat 150 Amsterdam www.planetart.nl
Aike Lütkemöller window expo Noorderhagen 11 Enschede
WALLOFOFFENSE.COM 28 mei - 21 januari
Noorderhagen 11, Enschede. Etalage cabines en Beamer at special nights.
WALLOFOFFENSE.COM 28 mei - 9 juni
@PLANETART//Volkskrantgebouw Amsterdam

tevens te zien bij www.twentebiennale.nl

WALLOFOFFENSE.COM (illustrated)
door Anne-Jan Reijn

In samenwerking met PLANETART vormt kunstenaar Anne-Jan Reijn de gevel van het oude Volkskrant gebouw twee avonden om tot een spreekbuis ter deconstructie van de termen die het politieke debat de afgelopen jaren hebben beheerst.
Reijn haakt met dit project in op de huidige politieke en ethische discussies rond politieke incorrectheid en de wijze waarop autoriteiten en het individu omgaan met controversiële thema's en taal. Wallofoffense.com is een website waar mensen politiek incorrecte woorden kunnen invullen. Voor dit project gebruikt hij de website database in combinatie met illustratieve beelden in een onderzoek naar de wijze waarop wij nieuwe betekenissen toewijzen aan combinaties van bestaande symbolen en taal.
Bezoekers kunnen op wallofoffense.com zelf hun politiek incorrecte woorden intypen, op de projecties worden die geassocieerd met de eerste google images resultaten. Met live stream tijdens de avonden.


28 mei Opening 21.30. Gevelprojectie met video van Wayne Horse, Bewegung Nurr en Viola van Alphen
21.45 een nintendo DS performance van Plieuw
22.00 START DE GEVELPROJECTIE WALLOFOFFENSE.COM

29 mei Vanaf 21.30 uur gevelprojectie
28 mei - 9 juni Expositie in PLANETART Medialab / Artspace
tot 31 december te zien aan de Noorderhagen, Enschede.
GOGBOT Event:
Japan Media Arts Festival, Tokyo
Feb 1-7 presentation, symposium & videoscreenings best of PLANETART and GOGBOT
Feb 9 live PLANETART Cyberattack XXXL performance www.planetart.nl/cyber
Entire week: Sander Veenhof - Layar project : entire week, city Tokyo and Feb 9: presentation in Super-Deluxe

1 Feb
Awards Ceremony 6:00-7:00p.m.
Celebration Banquet 7:15-9:00p.m.
venue / Tokyo Midtown Hall

2 Feb
'Presentation of GOGBOT festival'
time / 3:30-4:15p.m. (gathering time at the venue 2:45p.m.)
venue / Social Media Lounge at Exhibition Gallery 2E (2nd floor, The National Art Center, Tokyo) http://www.ustream.tv/recorded/12404900 (English & Japanese)
4 Feb
'Symposium: New Role and Significance of Art Festivals in 2010s'
time / 3:00-4:30p.m. (gathering time at the venue 1:30p.m.)
venue / Auditorium (3rd floor, The National Art Center, Tokyo) http://www.ustream.tv/recorded/12448506 (Japanese)

4 Feb
GOGBOT festival 'Highlights of Screenings' - Arno Coenen, Jan van Nuenen, Semiconductor, Gottfried Haider, Via Oral, Sandwoman, Kees de Groot
time / 6:15-7:03p.m.
venue / Tokyo Midtown Tower 4F Conference, 'Room 7'

7 Feb
GOGBOT festival 'Highlights of Screenings' - Arno Coenen, Jan van Nuenen, Semiconductor, Gottfried Haider, Via Oral, Sandwoman, Kees de Groot
time / 11:30a.m.-0:18p.m.
venue / Tokyo Midtown Tower 4F Conference, 'Room 7'

9 Feb
PLANETART Cyberattack XXXL
andere acts die avond: www.myspace.com/maruosa10000 www.geocities.jp/sekintani www.gotobai.net/?page_id=63
volledig programma: www.super-deluxe.com/2011/2/9/planetart-cyberattacks-xxxl
Super Deluxe is bekend van o.a. de hoela-hoep-gatherings, mediakunst, noise, electronische muziek en oorsprong van de Pecha-Kucha!

Maruosa (J)
ArtScienceYoungBlood
Tentoonstelling 4 dec-20 feb PLANETART, Amsterdam
Renée Hulshoff, Daan Johan, Katarzyna Gajewska, Kees Klaassen, David Scheidler, Saygin Soher.
Opening za 4 dec. 20-24u live acts: Tess Walkowski, Flo, Spacebear, DJ Shithead

De deelnemende kunstenaars vertegenwoordigen een nieuwe generatie die wetenschappelijk onderzoek en mediakunst verbinden in hun beroepspraktijk. Vanuit diverse invalshoeken zoals electronische open source platforms robotica, wiskunde, digitale videomapping, computer A.I., Interaction design, GPS, worden creatieve en autonome toepassingen ontwikkeld.

De deelnemende kunstenaars aan ArtScienceYoungBlood zijn de afgelopen jaren afgestudeerd aan opleidingen als ArtEZ Arnhem, Enschede en Zwolle en de KABKV Den Haag. De exposanten zijn in 2008 of 2009 genomineerd voor de YoungBlood Award, een best-of-graduates project van het jaarlijkse GOGBOT festival te Enschede, een produktie van PLANETART.

PLANETART, Volkskrantgebouw, Wibautstraat 150 Amsterdam www.planetart.nl
Sjanghai 2010: Wereldtentoonstelling, China, ism Sandberg instituut Amsterdam.
24 uurs documentaire over wereldsteden: Bangkok area
PLANETART maakt op uitnodiging van het Sandberginstituut een steden-portret van Bangkok area voor de WorldExpo 2010, preview te zien najaar09 PLANETART medialab artspace aan de Wibautstraat, Volkskrantgebouw, Amsterdam. Meerdere versies.
www.cityoneminutes.com zoek BANGKOK
Presentation of PLANETART at:
- Conflux festival New York - Sunday, October 10th from 2-4pm in the Conflux HQ (34 Stuyvesant Street, New York). PLANETART directors Kees de Groot and Viola van Alphen present new concepts and review projects such as the GOGBOT festival where public space, creative technology and contemporary art merge into new experiences for a popular culture.

- MoMa (Museum of Modern Art) @ a project of SNDRV and Mark Skwarek, opening by augmented version of Bruce Sterling, October 9, read more here
Het beste talent van graduates 2010! Youngblood Award winners: Job van der Molen en Daniel Maalman
28 okt - 29 nov PLANETART Medialab/Artspace Amsterdam

De winaars van de GOGBOT Youngblood award zijn gekozen als het beste afstudeerwerk van de Nederlandse kunstacademies van het jaar 2009-2010.

YOUNGBLOOD Award best-of-graduates Jury 2010:
Machteld Leij (kunstcriticus Kunstbeeld, <H> art)
Gé Huismans (hoofdredacteur Gonzo Circus)
Ruud Axe (NP3, Frank Mohr Instituut)
Opening 28 okt om 20 uur met acts en DJ's uit het Volkskrantgebouw!

Job van der Molen: In mijn werk is vaak een combinatie tussen de natuurlijke en de mechanische wereld te vinden. Ik combineer deze twee werelden door hun contrast en tegelijkertijd gelijkenissen te zoeken en uit te beelden, het kan een kritische noot bevatten over de maatschappij of de mens in het algemeen, maar dit is vaak met een knipoog. www.jobvandermolen.nl

ArtEZ Academie Zwolle

Daniel Maalman i.s.m. Stef van der Poel: The Blackbox is een compleet donkere, geluidsdichte éénpersoonsruimte, ontworpen om geluid te ervaren zonder tussenkomst van de andere zintuigen, en zonder afleiding van buitenaf. De bezoeker ligt in een comfortabele stoel in het pikdonker, terwijl de geluiden van alle kanten komen. The Blackbox is volautomatisch, en geeft de bezoeker controle over de situatie aan de hand van verschillende keuzemogelijkheden, alhoewel de ervaring zelf complete overgave vraagt van de bezoeker.

The Blackbox is a completely dark and soundproof single-person room designed to experience sound without the interference of the other senses, and without distraction from outside. The visitor lies back in a comfortable chair in pitch black darkness, while the sounds come from all directions. The Blackbox is fully automatic, and puts the visitor in control of the situation by giving different options to choose from, although the experience itself demands the visitor´s complete surrender.

Small Talk is een interactieve installatie met tuinkabouters, die fungeren als een communicatielijn tussen twee telefoons. De bezoeker kan de telefoon oppakken en een boodschap achterlaten, waarna deze zal worden doorgegeven door de kabouters naar de andere kant van de rij. De kabouters spreken in hun eigen toon en bepalen zelf de snelheid, wat ervoor kan zorgen dat de boodschap niet altijd word afgeleverd volgens plan.

Small Talk is an interactive installation with garden gnomes, which function as a communication line between two telephones. The visitor can pick up the phone and leave a message which the gnomes will deliver to the other end of the line. The gnomes speak in their own tone of voice and at their own pace, which results in the message not always being delivered as planned. www.oneentity.nl/daniel.php

AKI ArtEZ kunstacademie Enschede.
Jelle de Graaf
24 sep- 28 okt PLANETART Medialab/Artspace Amsterdam
Artpie Istanbul Turkije TUYAP
PLANETART presentatie
30 okt- 7 nov
Interactieve mediakunst op mobiele LED WALL toert door Twente.
Oldenzaal in live verbinding met Lowlands.. een pixelplaag trekt over Twente.

PLANETART presenteert deze zomer het project PIXELPLAGUE, Play with pixels in public spaces, in vier Twentse binnensteden. Van 19 augustus tm 12 september toert een MOBIELE LED WALL van 10 vierkante meter door Twente, te beginnen in Oldenzaal en eindigend tijdens het GOGBOT festival in Enschede.

Het project is een primeur voor Overijssel en een initiatief van PLANETART in samenwerking met DROPSTUFF.nl. Deze organisatie is sinds enkele jaren actief als pleinmuseum en heeft met haar grote LED wall op diverse pleinen mediakunst gebracht, onder meer tijdens de Biënnale van Venetië. Tijdens de DROPSTUFF.nl presentatie in Oldenzaal, wordt hetzelfde, interactieve programma uitgezonden op Lowlands, via een verbinding met het internet.
Deelnemende kunstenaars zijn o.a. Arno Coenen, Via Oral, Martijn Sandberg, Broersen en Lukacs, Daan Roosegaarde, Wayne Horse, Han Hoogerbrugge.


DROPSTUFF.nl tijdens de Biënnale van Venetië

Over DROPSTUFF.nl
DROPSTUFF.nl stimuleert in samenwerking met diverse musea voor hedendaagse kunst de professionele ontwikkelingen in de interactieve digitale kunsten op public screens door het geven van opdrachten aan kunstenaars, ontwerpers en interactiondesigners. Bij die opdrachten ligt de nadruk op kunstwerken die verbindingen leggen tussen de digitale wereld en het publiek in de openbare ruimte: ONLINE én ON SITE.
DROPSTUFF.nl wordt gerealiseerd door Stichting Pleinmuseum Amsterdam, in samenwerking met tien musea voor hedendaagse kunst: Centraal Museum, Utrecht, Museum De Paviljoens in Almere, het Armando Museum en KAdE in Amersfoort, het Van Abbemuseum in Eindhoven, het Stedelijk Museum in Amsterdam, Het Museum Boijmans Van Beuningen in Rotterdam, het Stedelijk Museum in Den Bosch, Marres in Maastricht en Stedelijk Museum De Lakenhal in Leiden.

Programma:
* Oldenzaal, 19 t/m 21 augustus, Groote Markt
* Almelo, 26 t/m 28 augustus, De Waag
* Hengelo, 2 t/m 4 september, Burg Jansenplein
* Enschede, 9 t/m 12 september, Oude Markt

www.dropstuff.nl


PLANETART presents the project PIXELPLAGUE, Play with pixels in public spaces, in four cities in Twente, this summer. From Aug 19 till Sep 12 a MOBILE LED WALL of 10 sq meter is touring through these cities of Twente, starting in Oldenzaal and ending at the GOGBOT festival in Enschede.

This project is a premiere for Overijssel and an initiative of PLANETART, together with DROPSTUFF.nl. This organization has shown its large LED wall with media art on diverse locations around the world, like the Biennal of Venice. During the DROPSTUFF.nl presentation in Oldenzaal, the same, interactive program is being shown at Lowlands, through a connection with the internet.
Participating artists are i.e: Arno Coenen, Via Oral, Martijn Sandberg, Broersen en Lukacs, Daan Roosegaarde, Wayne Horse, Han Hoogerbrugge.

DROPSTUFF.nl stimulates (in cooperation with several musea for contemporary art) professional developments in the interactive, digital arts on public screens by giving assignments to artists, designers and interactiondesigners. These assignments focus on creating connections between the digital world and the audience in the public space: ONLINE and ONSITE.
DROPSTUFF.nl is realised by St Pleinmuseum Amsterdam, in cooperation with ten museums for contemporary art: Centraal Museum, Utrecht, Museum De Paviljoens in Almere, the Armando Museum and KAdE in Amersfoort, the Van Abbemuseum in Eindhoven, the Stedelijk Museum in Amsterdam, the Museum Boijmans Van Beuningen in Rotterdam, the Stedelijk Museum in Den Bosch, Marres in Maastricht and Stedelijk Museum De Lakenhal in Leiden.
Statement Hookers of the System 24 juni - 13 augustus 2010 Volkskrantgebouw Amsterdam

Hookers of the System Is een onderzoek naar de vrouw en de systemen waarin zij leeft of toebedeeld krijgt.

Met thema´s als vrijheid, seksualiteit, gelijkheid, religie en consumptie.

Centraal in het werk staat de vrouw in een westerse maatschappij. Met thema´s die zowel van maatschappelijke als politieke aard zijn. De focus ligt vooral op de verschillende systemen waarin de mens leeft en als waarheid erkent en waaraan zij haar identiteit ontleent. Vaak door het systeem te ontvluchten of door er tegen in te gaan, dan weer door zich aan het onderwerp te spiegelen en verschillende systemen met elkaar te verbinden, waardoor er weer nieuwe systemen ontstaan. Hierbij stelt de kunstenaar existentiële vragen over religie, consumptie, schoonheid, leven en de dood.

In het werk word gebruik gemaakt van verschillende media oa, film, fotografie, performanceArt, installaties, collages en sculpturen.

Website: www.Hookers-of-the-system.com

3 Registraties van performance art:
Eating
the scream
Mercedes Benz

1 film:
La Llorona

3 foto's:
2x Untitled
1 keep up the violence


GOGBOT 2010: 9-12 september
The Singularity is Near - Resistance is Futile!
http://www.gogbot.nl

26 Augustus: International Symposium on Electronic Arts
Presentation PLANETART and GOGBOT festival
'Taking Action, Sociopolitics and Media'

13:50h Germany, Dortmund, Volkshochschule, L 109
more info ISEA 2010 RUHR: www.isea.org
R U there 17 juni Première in Kriterion bioscoop

Prachtige, dromerige scènes die naadloos overlopen in Second Life. De pas 29-jarige regisseur David Verbeek gooide hoge ogen bij het filmfestival in Cannes, waar R U there in het programma Un Certain Regard in première ging.


R U there verhandelt een professionele gamer die verliefd wordt op een Taiwanees meisje. Zij zegt hem dat als ze tot rust wil komen, ze naar Second Life gaat en nodigt hem uit om met haar mee te gaan..
IDTV film & VPRO television & Les Petites Lumières.

17 juni Kriterion Mixed-Reality Premièrefeest met ondersteuning van Linden Lab (het bedrijf achter Second Life) i.s.m. PLANETART

The Singularity is Near - Resistance is Futile?
PLANETART @ KUNSTVLAAI - ARTPIE
May 15-23 2010 location Gashouder Cultuurpark Westergasfabriek Amsterdam
PLANETART with Neverporn Community is Winner of the Artpie price 2010.
Adri Schokker - Hsien-Yu Cheng - Sonja-Vanessa Schmitz - Virtual Worlds Pixelporn ( mannen denken altijd direct aan hele grote Pixels) - Danja Vasiliev - Via Oral - Paul Klotz - Jaap Mutter - Neverporn Community - Saygin Soher - Avik Kumar Maitra - Pasquale Direse - Arno Coenen: Eurotrash Beer / GOGBOT logo 2010 - Gottfried Haider - David Scheidler - Pyewacket - Frank Theys - Kokofreakbean (installation in De Openbare Verlichting) - more pixelporn art via Second Life flickrshow.

PLANETART presents artistic research related to the concept of the Technological Singularity. This concept concerns the exponential growth of technology today and predicts an explosion of artificial intelligence within decades. The increasing impact of genetics, robotics and nano-technology will contribute to this development and will soon cause a breaking point in human history. PLANETART presents these artistic results in screenings and exhibitions in PLANETART Medialab Artspace in the former Volkskrantbuilding + Kunstvlaai/Artpie and finalizing in the GOGBOT festival Enschede Sept. 9-12 2010
www.kunstvlaai.nl
< Click here to read more!!..>

Q Night Party Singularity vs Neurotic speed driven metal fused breakcore
Queens Night April 29
Party opening Xpo live Music Sound Performances Film DJ Eustachian Ladyscraper and more..

PLANETART Wibautstraat 150 Amsterdam 19-02h damage 5 euro

Technological Singularity#2 Exhibition May 3 - May 28 mo-fr 14-17 (we are closed May 13-21, welcome at Kunstvlaai-Artpie)
Frank Mohr Instituut
Institute for Graduate Studies and Research in the Arts and Emerging Media
Interactive Media and Environment
Adri Schokker . Hideki Kanno . Sonja Vanessa Schmitz . Sarah Janssen . Avik Maitra . Hsien-yu Cheng . Waanzinprodukties . Pasquale Direse . Francesca Bardaro
19.00 Opening expo Technological Singularity # 2
20.00 Introduction on Singularity by futurologist Arjen Kamphuis
20.15 TooD, audio live performance (Michael Todolo + Sahal Merchant)
Kasper van Hoek, audio live performance
21.00 Brothers of Metal, 2010 film by Arno Coenen
Art hooligan Arno Coenen's journey through the metal heart of Europe. Prepare for serious iconoclasm, from thrash to black and beyond. animation : Arno Coenen music : Alex Kloster text Marinus de Ruiter

21.30 Sgure (Freaka Peaka)
Extreme violent bursts, silence, speech, hard rock samples, strange atmospheres, Burgers , American Idol Icon, crackles, retardation, puking static, rocking a gabber party, cutting a worm in half and watching both parts moving, get a watch tatoo on his wrist, confusing videogames with music, drawing little puke characters on friends faces
22.00 Ladyscraper (USA)
chaotic vocal driven live grind/gabber/breakcore
23.00 Eustachian (USA)
neurotic speed driven metal fused breakcore

**** DJ Kid Goesting
More Arjen Kamphuis: http://gendo.nl/blog/arjen/futureshock-presentation-at-har2009
Pictures of the opening: http://titusnachbauer.com/lang/en/photo/?shashin_album_key=1 and flickr.com/planetart
Video of performances: http://www.youtube.com/watch?v=EHgZpvt0cIc
Magnetische meteoriet en zwarte gaten in Volkskrantgebouw

Bij PLANETART opent donderdag 25 maart de expositie TECHNOLOGICAL SINGULARITY met werk van 16 internationale kunstenaars. Het project gaat over de exponentiele groei van de technologie die leidt tot steeds slimmer wordende computers die binnen 50 jaar de mens tot huisdier zullen verklaren en uiteindelijk het heelal gaan besturen.

Opening:
do. 25 maart 19 u
Volkskrantgebouw Wibautstraat 150 Amsterdam met een sessie van audio-acts, performances, DJ's, VJ's

Deelnemende kunstenaars:
Adrian Kalizsky, Alonso Vazquez, Anke Eckardt, Christian Zollner, Doru Dumitrescu, Gabriel Doufour, ISIDORA D-LAB, Jaap Mutter, Jonas Drosselmeyer, Jordi Navarro, Matia Schuttenberg, Mikel R. Nieto, Mit Borras, Nina Lieven, Olivier Roura, Takeshi Furuya. Curator: Alonso Vazquez, AKI ArtEZ Enschede.

Tentoonstelling open:
26 maart tm 23 april ma-vr 14-17 u
De tentoonstelling bevat o.a. een echte 30.000 jaar oude meteoriet uit Namibië, interactieve video-installaties, blackholes, minimal electro-waves, foto-prints en meer.

Technological Singularity is de kick-off van een serie projecten van PLANETART in 2010 over dit controversiële concept. Met Technological Singularity wordt door futurologen als Ray Kurzweil verwacht dat door de exponentiële groei van de technologie er binnen enkele decennia een explosie van kunstmatige intelligentie zal plaats vinden, waardoor een breekpunt in de menselijke geschiedenis ontstaat. Slimmere computers maken slimmere computers maken slimmere computers.
http://en.wikipedia.org/wiki/Technological_singularity

=============================================================================
Technological singularity refers to the hypothesis that technological progress will become extremely fast, and so make the future unpredictable and qualitatively different from today. It is most often associated with the ideas of futurist Ray Kurzweil.
Although technological progress has been accelerating, it has been limited by the basic intelligence of the human brain, which has not changed significantly for millennia. However with the increasing power of computers and other technologies, it might soon be possible to build a machine that is fundamentally more intelligent than humans.

This controversial concept was introduced to open a discussion about a radical and optimistic view on the future of human development.
At the dawn of the twenty-first century, humanity stands on the verge of the most transforming and thrilling period in its history. It will be an era in which the very nature of what it means to be human will be both enriched and challenged as our species break the shackles of its genetic legacy and achieves inconceivable heights of intelligence, material progress, and longevity. While the social and philosophical implications of these changes will be profound, and the threats they pose considerable, the Technological Singularity presents a view of the coming age that is both a dramatic culmination of centuries of technological ingenuity and a genuinel inspiring vision of our ultimate destiny.
I do not think there is any thrill that can go through the human heart like that felt by the inventor as he sees some creation of the brain unfolding to success. -NIKOLA TESLA, 1896.


'Lust for live' cyberporn from the virtual worlds
exhibition: video, prints

Mannen denken altijd direct aan hele grote Pixels.

PixelPorn expo met 3D bril.
Ontdek de erogene zones in Second Life, een naakte avatar staat voor je klaar! Kom je ook?
Openingstijden: +- maandag tm vrijdag 14-17h
PLANETART
Wibautstraat 150 Amsterdam
March 7-24


flickr.com/groups/sexandlife - Ze Moo - Pyewacket and many others!
exhibition: prints, video, objects, installation
Dollmatrix (hondekoekjesfabriek), Botfactory by Erik Fakkeldij (eerder te zien bij het GOGBOT festival Enschede), Marc Bijl, Cyrille Scheepers (Youngblood genomineerde, met beeld van keramiek met veel gedetailleerde autobiografische verwijzingen in het glazuur). Zie onder voor details.
till 28 feb
PLANETART
Wibautstraat 150 Amsterdam
mo we fr 14-17 review: FILM and article in Parool


Avatars starring at global film festival
MMIF 2010
MaMachinima International Festival
Saturday Feb. 20th , 2010
MMIF sims (SL) + PLANETART, Wibautstraat 150, Amsterdam (NL)

MMIF 2010′ is the second edition of an annual film festival in 3D cyberspace with a screening in physical space (RL). A seven hour movie marathon with a two hour afterparty. MMIF 2010 can also be followed on the web via live stream broadcasts.

The MMIF is a celebration of ´Machinima´: a new cinematic art form, created with virtual worlds and video games. On 3D Internet platforms like Second Life, any kind of movie sets can be build for very low costs. The MMIF aims to bring machinima to a wider audience, online - and offline. Machinima artists from all over the world are present in real time at the virtual MMIF Theatre. They present over 50 short films and have talks with other machinimatographers and an international audience.
Audience in Amsterdam can follow the MMIF event projected live on a big screen at the PLANETART Medialab Artspace. They can bring their own laptop computers to interact with the show on the big screen. Free wireless Internet and electricity is provided. No entrance fee at PLANETART, however tickets are required - reservations must be made via email. Details at http://MMIF.org

The MMIF is a volunteer-run non-profit collaboration of MaMachinima with PLANETART, Volkskrantbuilding, Meta.Live.Nu, Pop Art Lab, VMax, AviewTV, Ystreams.TV, Metaworld Broadcasting, MetaMeets, Gallery Fermate, Museum Of The Bohemian, and many volunteers. MMIF 2010 is financed by donations and gifts. Virtual land sponsored by Linden Lab. The MMIF was initiated by the Dutch film maker Chantal Harvey.
MMIF 2010 info, promo video, full programme, live streams, contact and latest updates and changes at http://MMIF.org

MMIF 2010 ARTISTS:
Gala Charron - Ogogoro - Lainy Voom - Draxtor Despres - Bryn Oh - Rohan Fermi - Toxic Menges - Tara Yeats - Phaylen Fairchild - Pooky Amsterdam & Russell (Rosco) Boyd - Poid Mahovlich - CodeWarrior Carling - Evie Fairchild - Graham Miami - Kronos Kirkorian - Osprey Therian - Chaffro Schoonmaker - SaveMe Oh - Dulci Parx - Chatnoir Studios - Paisley Beebe - Rysan Fall - Sol Bartz (phil Rice) - Rocksea Renegade - Cisko Vandeverre - Nitwacket (Pyewacket Bellman) - Chantal Harvey - Lowe Runo - Pia Klaar - Al Peretz - Halden Beaumont - Kolor Fall - Binary Quandry - spyVspy Aeon - Animatechnica - Miles Eleventhauer - Lizsolo Mathilde - Delgado Cinquetti - L1aura Loire - Iono Allen - Pyewacket Kazyanenko - Fort Knight - ! Luca Lisci - Larkworthy Antfarm - Beans Canning - Gtoon Jun - Tutsy Navarathna - Hadji Ling - Colemarie Soleil - Xineohp Guisse - Lorin Tone - Ian Friar - Suzy Yue - Claus Uriza / Emily Hifeng - Meta Lord, and others.

MMIF 2010 TIMES:
Saturday 20th of February
19:00 CET (= SL 10 am PST) - DOORS OPEN
20:00 CET (= SL 11 am PST) - Opening ceremony + Machinima film screenings
03:00 CET (= SL 6 pm PST) - THE END + After party online in SL

PHYSICAL LOCATION:
PLANETART Medialab Artspace Volkskrantgebouw Wibautstraat 150 1091 GR Amsterdam (NL)
VIRTUAL LOCATION:
MMIF 1, 2, 3, 4
Second Life
Teleport links via http://MMIF.org

do. 21 jan 16.30-24 u.
PLANETART Volkskrantgebouw Amsterdam

VJ mini-conference + Opening expo Botfactory + screening BANG COCK! + performance DrBlu + VJ Mash-up vs DJ Kid Goesting
adm. 0 euro

16.30 u VEEJAY FACTS: SAY
Een panel van Nederlandse veejay´s neemt de huidige stand van zaken door in de wereld van de live gemixte grootbeeldprojecties: is het in de jaren 80 geboren fenomeen verworden tot bewegend behang in de discotheek of kan met bv gsm, bluetooth, onlinecams en virtual worlds als Second Life de vertoning in het pop- en kunstpodium ontwikkeld worden tot een vernieuwende crossmediale ervaring.mmv Pixelsync VJ´s, VJ Hummer, Sandwoman, Morgana, OneSeconds e.a. Gepresenteerd door Laura Smits (Enschede).

20.u ´BOTFACTORY´ Opening Expositie ERIK FAKKELDIJ 21-1 tm 28-2
Rubber, leer, vissen, kippenpoten en andere producten van moeder natuur gecombineerd met minder natuurlijke producten als aluminium, staal en elektromotoren. Al deze materialen wekken een bizarre dierenwereld tot leven die tot voor kort slechts in Fakkeldij´s fantasie bestond. Gelukkig hoeft het publiek haar fascinatie voor de Artbots niet te verbergen. Ze zijn zo gebouwd dat iedereen ze kan besturen.
http://www.fakkeldij.nl/erikfakkeldij.html

21.u BANG COCK! A sex odyssee 2010 Wereldpremière
director's cut, un-censored
Videoverslag uit Bangkok als toeristisch sexparadijs van binnenuit doorgelicht door Viola van Alphen, Kees de Groot en Frank Morssinkhof. Interviews met ladyboys,I like big men, I like big cock, bloeiende straathandel pedo-dvd´s, flats vol stampende GoGo bars.
Het beeldmateriaal is in oktober 2009 opgenomen in Thailand op uitnodiging van de CityOneMinutes, ten behoeve van vertoning op de Worldexpo Shanghai 2010.. (censored version)
Interview www.cityoneminutes.org
22.00 Dr Blu Stokdove Veejays Jascha Blume (Rietveld Academie Amsterdam) & Marie van Driesche (KABK Den Haag) aka Dr. Blu PERFORMANCE
22.30 u VEEJAY FACTS: PLAY
Veejays uit het middagpanel tonen hun skills op de beats van DJ KID GOESTING.
oa. www.oneseconds.com Morgana Machado Marques Visual Artist. When video meets space
Video- and stagedesign for theatre, performance and installations http://www.vidimo.nl

+ ongoing expo van Dollmatrix, Marc Bijl en Cyrille Scheepers.
ü
PLANETART.NL Medialab Artspace
Wibautstraat 150 Amsterdam open ma-vr 14-17 0655830311



16.30 h VEEJAY FACTS: SAY
A panel of Dutch VJ´s discusses the current state of the World of live mixed large screen projections: is it the phenomena born in the 80s grown to be moving wallpaper or could it be development from a pop- and artpodium into a crossmedia experience using i.e. bluetooth, onlinecams and virtual worlds like Second Life. Talks with Pixelsync VJ´s, VJ Hummer, Morgana, OneSeconds, Sandwoman, e.m.o.
20.h ´BOTFACTORY´ Opening Exhibition ERIK FAKKELDIJ 21-1 till 28-2
Rubber, leather, fish, chicken wings and other products of Mother Nature combined with less natural products such as aluminum, steel and electric motors. All these materials create a bizarre animal life that until recently existed only in Fakkeldij's imagination. Fortunately, the public doesn´t have to hide the fascination with the Artbots. They are constructed in a way that everybody can control them.
21.h BANG COCK! A sex odyssee 2010 Wereldpremière
director's cut, un-censored
Video report from Bangkok as touristic sexparadise x-rayed by Viola van Alphen, Kees de Groot and Frank Morssinkhof. Interviews with ladyboys''... I like big men, I like big cock ...' flourishing street sale of pedo-dvd´s, flats filled with booming GoGo bars ....
The footage was recorded in Thailand in October 2009 on invitation of the CityOneMinutes, for the Shanghai World Expo 2010 .. (censored version) www.cityoneminutes.org
22.h Dr. Blu Deaf Veejays Jascha Blume (Rietveld Academie Amsterdam) & Marie van Driesche (KABK Den Haag) aka Dr. Blu PERFORMANCE
22.30 h VEEJAY FACTS: PLAY
Veejays from the afternoon panel show their skills on the beats of DJ KID GOESTING.

+ ongoing expo of Dollmatrix, Marc Bijl and Cyrille Scheepers.

www.PLANETART.NL Medialab Artspace Wibautstraat 150 Amsterdam open mo-fr 14-17 0655830311
powered by Eurotrash Brewery, Cityoneminutes, Sandberg Institute, Laura Smits, Jet Hoogmoed



Do 17 december Opening expositie met film en freakshow:

expositie: DOLLMATRIXX Cyrille Scheepers Marc Bijl
een avond met Mickey Mouse in Nazi-pak, totaal verknipte nageboortes, anaal ganzeborden, workshop-gesammtkunstwerken in zwart-wit, activistische videoreportages uit Berlijn, filmvertoningen voor volwassenen uit Z. Korea en de wereldpremière van Skitish



SKITISH! Freakshow door Linda Spjut (SE) DOLLMATRIXX
Filmvertoning The Doom Generation (VS 1995)

terror-DJ Shithead
Aanvang 20.u
Toegang gratis

Expositie tm 23 febr ma-vr 14-17

DOLLMATRIXXX Crippa Almqvist (Fin), Zeke S. Clough (UK), Marc van Elburg (NL)
Een gesammtkunstwerk van deze striptekenaars die via internet elkaars werk aanvullen, mismaken en verkrachten. Brachten in 2009 hun eerste uitgave op de markt bij drukkerij Knust in Nijmegen.
Opereren diep in de Europese onderbuik. In de psychosomatische schemerzone waar postfreudiaanse sexuele devianten, schurkerige dwergen met vaginale puntmutsen en kiftende hangchinezen anaal ganzeborden in een cyborganische kloonfabriek.
Schiet met de Aldi-ruimtesonde door de stratosferen van de divergente metawerkelijkheid. De ontspoorde Di$ney evolutie voert langs een menu van hersenspaghetti en Bami-fecali. Kom ter ontluistering anaal ganzeborden met RAUWk n' r0ll terwijl een spervuur aan hallucinaties de mutante revue passeert als het RAW-K infuus word aangelengd met hyperdiesel, murder-redrum en vloeibaar zaadzuur.
STUUR NIET TERUG! OOIT ZAL HET ZIJN NUT BEWIJZEN!!!

BliXXXa bargeld heeft het allemaal al lang voor ons uitgeplozen. Heil aan de bottige Boney M. en de duistere heerser van de Aldi $amenzweer $$upermarkt. Donaties zijn voor eigen risiko komen geheel ten goede aan de oplossing! Alle oplossingen komen samen in de fusiere@ktor waar de munitie voor het huwlijksgereedschap van God-Mickey-Wau$$ in stelling word gebracht en de impregnatie van de seriegekloonde dominatriXXXes zal worden voltrokken.
WE HEBBEN HET NIET ZO BEDOELD!!!
Humor is overgewaardeerd, ernst is dood, en deze verknipte nageboorte zal ongetwijfeld volledig ongemerkt voorbijgaan.
Iets met strips!

Cyrille Scheepers
'You're a woman, I'm a machine' is de vierde transformatie en manifestatie van Zorbot.
Het is een twee meter groot beeld van keramiek met veel gedetailleerde autobiografische verwijzingen in het glazuur.
Cyrille Scheepers, ziet het als een noodzaak om zijn kinderlijke doch duistere science fiction fantasieën te uiten. Hij hoopt een leger van robots en ander wapentuig te kunnen creëren. Deze moeten op tijd klaar zijn om weerstand te bieden aan een op handen zijnde buitenaardse invasie. Als onzeker jongetje, de slapste van de klas, ontdekte hij dat er maar een mogelijkheid is om aan het mooiste meisje van de wereld te komen: het bouwen van een eigen robotleger van extra-ordinary magnitude waarmee je de Aliens kunt verslaan! Zorbot IV is het begin hiervan.

Marc Bijl
richt zich met zijn acties, installaties, video´s en beeldhouwwerken op de symbolen van de massacultuur, religie en politiek. En hij verhoudt zich op een kritische manier tot de mythes van nationalisme en globalisme. Daarbij gebruikt hij guerrilla-achtige tactieken en beeldelementen die ontleend zijn aan de punk, gothic-cultuur en anarchisme.
Bij de expostie in PLANETART presenteert Bijl een compilatie van videowerken met verslag van acties in Berlijn. Daar fouilleerde hij tasjes van oude dames in de Berlijnse metro en liet zijn naam en functie achter op billboards van bouwbedrijven, plaatste een betonnen Nike-logo op Alexanderplatz, spoot Adidas-logo's op Nike-reclames en schilderde de Hollandse leeuw op oranje vuilniswagens. `Corporate graffiti' noemt Bijl zijn acties.

Linda Spjut (performance / freakshow tijdens de opening)
Girl with the Sausage Hands a.k.a EvilChild with Massdestruction a.k.a Linda Spjut (SE) and the other freaks in the new formed no hit no wonder-band, Skitish!
'...and the leadsinger is such a big piece of shit....´´ ( Rolling Ztone)
'...Skitish what? EvilChild who?...' ( NMe)


De Zweedse Linda Spjut heeft de afgelopen maanden gewerkt als artist in residence bij het medialab van B93 in Enschede. Ze heeft een show ontwikkeld waarin ze zelf figureert in een band met freaks die bestaat uit op bluescreen vertoonde muzikanten die ze gemaakt heeft in Final Cut Pro en After Effects.

PLANETART Volkskrantgebouw Wibautstraat 150 Amsterdam
http://www.planetart.nl
http://shoogooble.blogspot.com
http://www.zorbot.nl
http://www.lindaspjut.se
Piet Hoogeboom expo:
(winnaar Youngblood award, meest veelbelovend talent 2009, gedeelde eerste plaats met Tobias Crone, zie onder)
Trapgat artspace, Pakhuis Wilhelmina, Veemkade Amsterdam www.trapgat.nl
21 november

Ik gebruik vaak en graag controversiele onderwerpen in mijn werk. Omdat ik vind dat er geen taboe's in de kunst mogen bestaan. het is een bewezen feit dat kinderen ook sexuele opwinding ondervinden. het valt mij op dat dit volgens de heersende moraal in de doofpot word gestopt. mede door de taboe die heerst op de erkenning van pedopfilie als 'natuurlijke' sexuele voorkeur. In mijn werk probeer ik te laten zien dat sexualiteit van kinderen niet perse iets met pedophilie te maken heeft. Maar ook op zichzelf mag bestaan.

Piet Hoogeboom
Onbeschaafde hoog-literaire ex-Drummers in Volkskrantgebouw - 12 nov 20h Wibautstraat 150 Amsterdam
Retard-O-Tron remix, Pornomation en Ex-drummer, naar de controversiële roman van Herman Brusselmans, beter dan in de bioscoop! PLANETART presenteert 12 november een filmavond met Eurotrash bier, popcorn, f*ckhok, gratis toegang, doch strenge wapencontrole aan de deur!
Ex-Drummer
Deze rauwe Vlaamse film is luguber, dramatisch, smerig doch zeer realistisch. Ex-Drummer, een Belgische Mix van Trainspotting, Spetters en Requiem for a Dream. Een surrealistisch hedendaags portret van Vlaamse rock en literatuur, een curieuze mix met verkrachtingen, drugs, bot geweld en vunzige humor. Laat u niet misleiden door de 6,9 op IMDB, dit is de beste en cinematografisch meest vernieuwende film uit de lage landen sinds Turks Fruit, met bovenal een schitterend Oostende´s dialect!
Retard-O-Tron
Get ready en power-kots je darmen door de kamer, terwijl je hersenen smelten tot een dampende pulp van rotting door de hevige stortvloed van obsceniteit ontketend door de meest waanzin-opwekkende video mixtape die je ooit zult zien! Retard-O-Tron is hier om de meest gestoorde, schandalige en smerige beelden op je naakte ziel te leggen.
Pornomation
XXX 3D animated Science Fiction XXX door Segémonn en Karynnna
PLANETART:
Experimentele kunstorganisatie met sex, drugs, geweld en nieuwe media (en neukhok).
12 november 20:00 PLANETART Medialab Wibautstraat 150 Amsterdam PLANETART Medialab is powered by EUROTRASH Beer
AT5 (filmpje) en Volkskrant berichtten over een wel heel bijzonder actie:
Angstpolitiek,
item van KortAmsterdams op AT5 van 7 mei 2009. In heel Nederland zijn tegelijkertijd mensen op het zelfde idee gekomen: die stomme poster van de VVD overplakken. Wij houden niet zo van angstpolitiek. Vanwege de simpele boodschap werden de persberichten gelukkig enigszins opgepakt, via Indymedia op 5 mei met kleurenfoto's in de Volkskrant (lezen die hun eigen persberichten niet?) en op AT5.

Op diverse plaatsen in Nederland heeft de VVD voor velen zeer beangstigende posters opgehangen met de tekst: 'Voor iedereen die straf verdient: straf. VVD. Nederland Opnieuw.'
Het blijkt onderdeel te zijn van een campagne van de VVD waarin zij pleiten voor het snel optreden van politie en rechter, en voor het afschaffen van taakstraffen. Opmerkelijk, want in recent wetenschappelijk onderzoek bleken juist taakstraffen effectiever dan gevangenisstraffen in het verbeteren van het gedrag van de dader.
Voor velen roept deze beladen campagne beladen herinneringen op.
Vandaag op metrostation Wibautstraat in Amsterdam was 10 keer het woord STRAF te lezen. Het metrostation is al erg donker en mistroostig, nu ook dreigend. Op diverse plaatsen zijn de posters van de VVD overgepakt met nieuwe teksten, waarbij het woord STRAF vervangen is door uiteenlopende woorden. Op het metrostation aan de Wibautstraat is de tekst toegevoegd: 'Voor iedereen die iets liefs verdient: iets liefs'.
Na gebeld te hebben met OVMedia waar de posters precies hingen, kreeg ik te horen dat er een afspraak met het GVB was dat er helemaal geen politieke posters in metrostations mochten hangen, Hillenaar had de ruimte ingekocht en hier handig omheen gespeeld.

-Meer overgeplakte posters: http://forum.fok.nl/topic/1286366/1/25

-Taakstraf effectiever, referenties:
Universiteit Utrecht: http://www.kennislink.nl/publicaties/werkt-gevangenisstraf
Radboud Universiteit: http://nog1.web-log.nl/nog1/2008/04/straf-in-nederl.html ' Als we kijken bij andere strafvormen valt op dat het recidive een fors stuk lager is. Bij taakstraffen voor de jeugd gaat het om 55%...'

-VVD website: http://www.nederlandopnieuw.nl/

-Blog Mark Rutte: http://mark-rutte.hyves.net/blog/
Website: http://www.planetart.nl

Wat bleek, de dag na de actie? Er mogen helemaal geen politieke posters in Metrostations gehangen worden. OVMedia reclame heeft hier duidelijke afspraken over met het GVB, dat er geen posters van politieke partijen toegestaan zijn in metrostations.
Een externe partij, Hillenaar, heeft de ruimtes gekocht en verhuurd aan de VVD.
De posters hangen in Amsterdam alleen in de metrostations en in Den Haag wel op straat en wisselend in telefooncellen.

tip:
10 JAAR THE C-MEN - MICROMUSIC 10 JAAR 6 nov 22h
Seymour Bits + Pornologic (live) + DJ PCK + Gieskes (live) + Jeroen Tel (live) + Last Action Hero (live) + Steven + VJ: C-men + FirestARTer (live)+ Monza.
Micromusic bestaat 10 jaar! En niet geheel toevallig bestaat ook VJ-team C-men 10 jaar. Ooit begonnen bij PLANETART! Dat zijn drie hele goede aanleidingen voor een extra vette micromusic party in Atak. Alle Nederlandse micromusic artiesten zijn uitgenodigd om dit feest met jou te komen vieren, wat resulteert in een dijk van een lineup. Een productie van Atak.
Bimbo Electrico

live electro in het kader van Popronde 09
do 29 oktober 22.30
PLANETART
Noorderhagen 11 Enschede
toegang gratis


Ilya Kisselman
tentoonstelling computerprints van Nano Robot Engines
PLANETART
Wibautstraat 150
Amsterdam
tm 14-12-09 open wo-do-vr 14-17u


----------------------------------------------------------------------------------------------------------------------------------------------
Bimbo Electrico speelt op het kleinste podium van Enschede, in het PLANETART Medialab. De Popronde is een reizend programma door een aantal Nederlandse steden waarbij op 1 avond jonge talenten uit de popmuziek hun acts ten gehore brengen op diverse locaties in de binnenstad. Bimbo Electrico is een duo met een set vol jaren 80 sounds en zang, compleet met danseres in eighties badpak.
Bimbo Electrico is ontstaan uit noiserock- formatie Kanina, waar Zoë en Martijn deel van uitmaken. Rock & Roll bracht hen in muzikaal contact: Martijn als drummer en Zoë als zangeres. Maar één band en één stijl was niet genoeg voor deze muzikale duizendpoten: zij wilden meer! Iets met een smerig en smakelijk elektronisch geluid en een vleugje pop, humor en vooral dansbaarbaarheid. Bimbo Electrico combineert de ervaring van Martijn - al 17 jaar D.J./Producer - met de excentrieke vocalen van Zoé. Dit is elektro voor bimbo's en brains. Spelen op 6 november als support act bij Alec Empire in Bazart Den Haag.
http://www.popronde.nl/2009/?artistId=201


Ilya Kisselman
Multimedia talent uit Moskou toonde bij GOGBOT festival in september al kort zijn ontwerpen van Engines voor Nano Robots. Deze computerprints zijn nu op A-0 formaat te bewonderen in het Medialab van PLANETART in Amsterdam, t/m medio december. Welkom in het voormalig Volkskrantgebouw aan de Wibautstraat, tegenover het Trouwgebouw, direct bij metrohalte Wibautstraat, de nieuwste culturele hotspot in de hoofdstad.
(.....Ilya Kisselman is een opvallende speler in de hedendaagse Russische art scene, bekend als een van de futurologische kunstenaars die onvoorspelbare beelden van de toekomst creëert. Hij pioniert met vernieuwende digitale technologie, in combinatie met traditionele schilderkunst en graphics. Zijn werken zijn altijd een onvergetelijke trip naar het onbekende, dikwijls over de grens van drastische ontdekkingen, en is het niet wetenschappelijk, dan zeker van bijzondere artistiek waarde......Moscow Pravda Times)
Atompunk exhibition

PLANETART Medialab in the former VOLKSKRANT building (Wibautstraat 150 Amsterdam) is open thu - fri - sat 14-17 hrs
April - Sept 2009:

partcipating artists & work:
'Word Controller'
interactive installation by Thomas Margolf http://www.sidsyn.com/wordcontroller.m4v http://www.firestarter-music.de
Realize films
Elena Robots Nuclear Brain Damage
Atompunk viewing space with selection of world wide atompunk cinema
C64 Cold War revival
Via Oral compilations
Fallout3 game interactive hack
Eurotrash beer - Arno Coenen
Googie architecture slideshow
Coop to modern wall painting
Pong Noise machine - Marc van Elburg
Ladyluck pinball machine 60s
Neukhok de enige plek waar je in Amsterdam gratis kan rumblen
Free wireless internet and computers with 42' screens for public use!!
& cosy coffee bar

Mr Sauli solo expo:
Trapgat artspace, Pakhuis Wilhelmina, Veemkade Amsterdam www.trapgat.nl
Sept+Oct meer info: http://www.mrsauli.nl/mimetrics/about.html
presentation at Polderlicht 23,24,25 okt
LASERtag open source project van Grafitti Research Lab
PLANETART Medialab Artspace
Wibautstraat 150 Amsterdam


ATOMPUNK: Exploring the atom era
Series of presentations in PLANETART Amsterdam as prologue to the GOGBOT festival Enschede 10-13 sept. 09, edition Atompunk.

www.atompunk.nl
Atompunk is about how today's artists and designers explore the cultural era of the atom age, a strictly analogue mid century modernist period at the beginning of the cold war and the space race. How do we look back from today's digital worlds into the atom-age aesthetics and sociopolitical ideologies.
Atompunk is a concept by U.S. Scifi author Bruce Sterling


What is ATOMPUNK?

In collaboration with the American science fiction writer and godfather of the cyberpunk Bruce Sterling, international design guru and editor of WIRED magazine, PLANETART co-developed the theme of ATOMPUNK. With ATOMPUNK contemporary artists and designers research and reflect on the culture of the atom age, a strict analogue period of the modernism of the 20th century, the beginning of the cold war and the space race. ATOMPUNK means, 20 years after the fall of the Wall, how we reflect from the perspective of our digitized society onto the aesthetics of the atom-age and the optimism of the social political ideologies and how we currently adapt and use the information and obtained skills of this cultural period.

Saturday, April 4rd, the Atompunk Prologue starts, a series of presentations in medialab/artspace PLANETART in the Volkskrantbuilding in Amsterdam, a prologue for the GOGBOT festival (10-13 Sept 09, edition Atompunk). The evening will exist of numerous films (Future by Design part 1, documentary, Forbidden Planet, pulp science fiction, Planeta Bur, Hilarious history mash-up) and several performances, live acts and dj´s, i.e.. Het Brein dat Kwam Uit De Ruimte, DJ Jean Plastiq, Arno Coenen Eurotrash Beer. The exhibition with Caffi and Wifi will be opened daily (except for Sundays). More Atompunk nights take place on May 2, May 30 and June 27.

Tags: atom sputnik kosmonautic communism nuclear powerplants Jetsons Gagarin communist paranoia man-on-the-moon Googie architecture mid-century modernism utopian futurism pre-digital punk communism paranoia space cyber oldnasa kgb east german gear industrial militairy power worlddomination
=============================================================================

Wat is ATOMPUNK?

In samenwerking met de Amerikaanse science fiction schrijver en godfather van de cyberpunk Bruce Sterling, tevens internationaal design goeroe en editor van WIRED magazine, heeft PLANETART het thema ATOMPUNK ontwikkeld. Met ATOMPUNK onderzoeken en verwerken hedendaagse kunstenaars en vormgevers de cultuur van het atoom tijdperk, een strikt analoge periode uit het modernisme van de 20ste eeuw, aan het begin van de koude oorlog en de race in de ruimte. ATOMPUNK betekent, 20 jaar na de val van de muur, hoe we vanuit onze gedigitaliseerde samenleving terugkijken naar de esthetiek van het atoomtijdperk en het optimisme van de sociaal politieke ideologieën en hoe we vandaag de dag gebruik kunnen maken van verworvenheden uit deze culturele periode.

Zaterdag 4 april begint een serie presentaties in medialab/artspace PLANETART in het Volkskrantgebouw in Amsterdam als proloog op het GOGBOT festival (10-13 september 09, editie Atompunk). Deze eerste avond zal bestaan uit een aantal films (Future by Design part 1, documentaire, Forbidden Planet, pulp science fiction, Planeta Bur, Hilarious history mash-up) en een aantal performances, live acts en dj´s, o.a. Het Brein dat Kwam Uit De Ruimte, DJ Jean Plastiq, Arno Coenen Eurotrash Beer. De expositie met Kofi en Wifi zal dagelijks geopend zijn (zondags gesloten). Verdere Atompunk avonden vinden plaats op 2 mei, 30 mei en 27 juni.

Tags: atom sputnik kosmonautic communism nuclear powerplants Jetsons Gagarin communist paranoia man-on-the-moon Googie architecture mid-century modernism utopian futurism pre-digital punk communism paranoia space cyber oldnasa kgb east german gear industrial militairy power worlddomination

Downloadable TomTom artwork als prologue op festival over art&sex Amsterdam in 2010
Make Love not Shopping until July 2009
Leidsestraat - Kerkstraat Amsterdam
ATOMPUNK prologue part 1
billboards by ViaViaOral
Neo-popart-nouveau-dada
3 fotoprints of 90 x 205 cm

June 16 - July 18
Showroom MAC Berlijn
Stationsplein Enschede

=======================================================================================
ATOMPUNK
Exploring cultures and counter-cultures from the atom era.
Art Cinema Architecture Design Media Music Technology Activism

Share your ideas on Atompunk on the Atompunk emaillist, more info.

Een medialab project in samenwerking met de Amerikaanse schrijver en design goeroe Bruce Sterling. Samen met William Gibson is Sterling een van de grondleggers van het Cyberpunk genre in de literatuur, en tevens mede initiator van het Steampunk genre, een stroming waar hedendaagse en toekomstige technologie wordt vermengd met 19eeuwse stoomenergie.

ATOMPUNK als thema onderzoekt hoe multimedia kunstenaars en designers anno 2009 kritisch en creatief teruggrijpen op een periode uit de 20e eeuw die we kennen als het begin van het atoomtijdperk. Nu, na het einde van de koude oorlog, de val van de muur en de opkomst van het internet, lang achter ons maar kent vele fascinerende elementen die onontgonnen en bijzonder waardevol kunnen zijn voor de eigentijdse kunst en vormgeving.

Onderwerpen voor onderzoek en expositie zijn bv. de wapenwedloop na de eerste atoombom, de groeiende macht van het industrieel/militair complex in de VS, jaren 40 en 50 vormgeving met o.a. de typische architectuur van de 'Googies' in de VS, (ontleend aan de Jetsons comix), het ontstaan van de ruimterace met de Spoetniks, de eerste satellieten enz, jaren 50 cinema met bv Alphaville, Attack of the 50 feet women, Godzilla, drStrangelove, de erfenis van de Sovjet kosmonauten en de gehele Sovjet en communistische vormgeving als erfgoed van een cultuur die lang verborgen schatten heeft gekend. De inrichting van de Stubnitz, de Soviet haringkotter die tegenwoordig als cultureel podium regelmatig voor anker ligt in Amsterdam is een voorbeeld van styling en inrichting die we als Atompunk kunnen betitelen. (PLANETART was in 1997 als eerste Nederlandse kunstorganisatie actief aan boord van de Stubnitz, toen nog gelegen in Rostock, met programma's vol tegendraadse muziek, kunst en performances.)
Het PLANETART Medialab wis gedurende 6 maanden een platform waar onderzoek wordt gedaan naar die periode uit de jaren 40, 50 en 60 op het gebied van vergeten vormgeving, architectuur, Russische ruimtevaart, experimentele cinema, activisme, vreemde wetenschap enz.
Een onderzoek, fysiek en virtueel, door multimedia kunstenaars en kunststudenten, een creatief onderzoek met expositie en presentatie dat leidt tot een vernieuwende en inspirerende verbeelding en beleving van een recent maar nog veelal verborgen stuk cultureel en tegencultureel erfgoed.



- DESIGN, CINEMA EN ARCHITECTUUR
Van Sovjet styling, via underground cinema tot Googie architectuur
- VEROVERING VAN DE RUIMTE
Van Spoetnik tot maanlanding via superhero-comix
- KUNST EN RADIOACTIVITEIT
Van de opkomst van het US militair/industrieel complex tot de fall-out van Tsjernobyl

Jovanna Tosello
Window expo 24/7 Noorderhagen 11 Enschede
'Sleepwalking' - 2008 - 'A walk in Black and White.'

'Lime Light' - 2008 'Green and yellow music.'

Jovanna Rebecca Tosello is a Los Angeles based animator and filmmaker who is an artist in residence in Enschede with AREholland at B93. She studied animation and film/video at California Institute of the Arts, earning her undergraduate degree in Character Animation.

www.jovannatosello.com
PLANETART part of educational program
Ball State University at IDMAA on Social Art
Why Virtual Art
Prof Patrick Lichty
http://www.idmaa.org/idmaa2009/blog/design-at-the-edge-virtual-worlds-research/
ATOMPUNK prologue part 2
expo 1-20 september
Showroom MAC Berlijn
Stationsplein Enschede
TwenteBiennale www.twentebiennale.nl

Met PechaKucha #02
Drive Inn Cinema 90.7 FM
Ateliergroep Gaming & Entertainment presentatie
EBOMAN e.v.a. zie website
Drive inn, bike inn, walk inn, drink inn, fuck inn Cinema
Zaterdag 11 Juli, Repoman: Cult Movie. Nav het 25 jarige jubileum van de film Repoman (1984) van regisseur Alex Cox (ook regisseur van Sid & Nancy). Deze film was inspiratiebron voor de legendarische Twentse cult garage band The Rodriguez Brothers, 1988).
Repoman, cultklassieker uit de jaren 80, met soundtrack van Iggy Pop, een surrealistisch verhaal over repossesie agenten, punk rock dieven, een 1964 Chevrolet Malibu met vermeende aliens in de kofferbak, inspiratie voor Pulp Fiction.
De Los Angeles Times riep Repoman uit tot de 8ste beste film van de afgelopen 25 jaar.
Opvolger van de Repoman: Repo Chick is nu in productie met David Lynch als producent.


'Only an asshole gets killed for a car.' - Bud (Harry Dean Stanton)

'I´d rather die on my feet than live on my knees.' - Otto (Emilio Estevez)

'Look at em, ordinary fucking people, I hate em.' - Bud

'I know a life of crime has led me to this sorry fate, and yet, I blame society. Society made me what I am.' - Dick (Dick Rude)

'It happens sometimes. People just explode. Natural causes.' - Agent Rogersz


Terrein naast Noorderhagen 11, Enschede. Gratis toegang! > 21:00 uur
Next Atompunk Prologue Party with DJ Kid Goesting, Frau Holle, the J. Frank Parnell Experience, Thomas, SMAG screens and many others.. CANCELLED because of invitation from Russia:
Presentation during Moscow Film Festival, at Artlab Mediaforum, Moscow, Russia. June 20.
www.mediaartlab.ru www.mediaforum.mediaartlab.ru www.mediamuseum.ru http://www.moscowfilmfestival.ru/eng more details later. Catalogue and schedule of the PLANETART and GOGBOT presentations and screenings.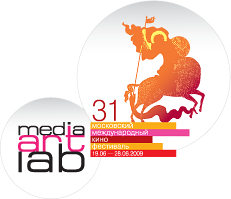 Russische media over PLANETART:
1. Art Best Seller
2. Hooligan XYMTAH (Russian edition of Dazed and Confused)
3. Des Illusionist
3. Snob www.Snob.ru moscow film festival keyword: MMRQ
28 June PLANETART presentation St Petersburg: Theory & Practice

VARA Blikvoer
Live vanuit PLANETART Wibautstraat 150 Amsterdam data: 31/08 1,2,3/09 Nederland 3
VARA Blikvoer.tv met streaming, nieuwe media, live reageren via twitter en via de webcam. Presentatie: Giel Beelen

Our virtual future.. panel discussion from broad perspective
June 12,
Symposium on Virtual Worlds, with a panel and open discussion of scientists, artists, philosophers, computer technologists or educators. With prof Anton Eliens, prof Zsofia Ruttkay, philosopher Johnny Hartz Soraker http://soraker.blogspot.com , Viola van Alphen multi media artist, curator and organiser and Piet Hut http://www.ids.ias.edu/~piet is professor of astrophysics at Princeton University. He founded MICA, a scientific meta-institute in Second Life, where colleagues from different fields and continents do research together which gets published in leading (real) scientific journals, chat in the coffee room, give seminars for experts but also for the general public.

organised by Creative Technology, University Twente and PLANETART more info: www.creativetechnology.eu
location: Media Art Cafe Berlijn, stationsplein, Enschede. www.macberlijn.nl
Event live in Second Life by Meta.Live.Nu and Second Enschede. www.secondenschede.nl SLURL
Live streams: http://streams.live.nu & www.qik.com/planetart

EGGFEST 6 Juni
Dit jaar zal in het grensgebied van Twente en de Graafschap de 3e editie van Eggfest plaatsvinden. Een vruchtbare bodem voor black metal en de Zwarte Cross!
Eggfest is een open air metal festival dat wordt gehouden in het Openlucht Theater in Eibergen.
PLANETART presenteert diverse kunstenaars en projecten tijdens dit festival o.a. Arno Coenen, Via Oral, BlackLabelrecords.
Dit jaar zal op 6 juni 2009 de 3e editie van Eggfest plaatsvinden.
http://www.eggfest.nl
http://www.myspace.com/eggfest

PechaKucha Hengelo # 1
12 sprekers, 20 slides, 20 seconden
3 juni 2009, deur open om 20.20 uur

Een woensdagavond vol met sprekers, beelden, inspirerende presentaties en verse ideeen van o.a. Musemedia, Solar Team UT Twente, Elvira van Eijl, Bas Bardie, Merijn Hos, Lucy Fresh, Project DWG architecten, John Patrick Nijkamp, Gerben van Straaten, Willem Heerbaart, Marko Matic, Gerard van Bemmel, Sjors Trimbach.

PechaKucha is Japans voor het 'Geluid van het Gesprek'. In andere wereldsteden als Amsterdam en Rotterdam is sinds enige jaren het concept van PechaKucha een doorslaand succes: 20 afbeeldingen, 20 seconden spreektijd per afbeelding, 12-14 gasten uit de wereld van kunst, design, architectuur, economie, media, en diversen. PechaKucha is een concept van Klein Dytham architecten uit Tokyo, opgezet naar aanleiding van de gewoonte van architecten om eindeloos lange lezingen te houden....

Deep tunes, drank, video en leuke mensen vullen de pauzes. Na afloop is er gelegenheid tot netwerken in een lounge setting met DJ C-Men.

De Creatieve Fabriek Tuindorpstraat 61 Hengelo
toegang 5 euro, studenten 2.50

www.pecha-kucha.nl

Cross Media Presentations in Artistic environments: philosophy, criticism, hacking and innovation
presentation at MetaMeets, A European conference about the present and the future of the '3d web'.
PLANETART, organization for the multi media art organizes festivals and presentations and is very innovative in cross media presentations. During Transmediale Berlin, international festival for Digital Culture, several international artists (i.e. the Australian bionic performance artists Stelarc) chose to participate choosing the medium of Second Life. Art is not only about showing beautiful pictures and crafts, but about philosophy, criticism, hacking and innovation. The future is the present already happened.
www.planetart.nl

Atompunk Prologue Party III Sa 30 May 20-03h. adm. 5 euro -- PLANETART Medialab Artspace Wibautstraat 150 Amsterdam
Volgens Elle Girl is knutselen weer zoo van nu!!

PLANETART presents another ATOMPUNK evening with exhibition, film, live-acts, lecture, workshop, DJ, VJ's:
activistic science-fiction by Craig Baldwin, trash-avant-la-lettre punkrock by Malle Pietje en de Bimbo's, interactive voice-modulator by Thomas Margolf, Googie-architecture by In-Space, robot-workshop by Elena Kravtchenko, 360 degrees hardcore VJ show by SMAG + Pixelsync-collective. This is a prologue party for the GOGBOT festival Enschede 10-13 sept, with the 2009 theme ATOMPUNK, exploiting the atom era.

Malle Pietje en de Bimbo's, are you punk or are you drunk, 'trash avant la lettre' http://www.bimbohardrock.com

Firestone, het stoute broertje van Aux Raus (gabber punk) onder voorbehoud

249_k, pixelsync collective http://www.myspace.com/249_k http://www.myspace.com/pixelsync

SMAG VJ's, http://www.myspace.com/smagscreens

DJ DA TIST, http://www.myspace.com/datist

Nuclear Brain Damage, Making Yourself into a Robot, workshop by Elena Kravtchenko (volgens Elle Girl is knutselen weer zoo van nu!!)
DIY Create by (you) Atom punk Dress Up Lab: Sexy Robo-Humans, Tech-jewellery, Rocket STYLE, Crazy Robots, Do it yourself
www.myspace.com/cosmicmania & www.myspace.com/IsidoraD

Word Controller, Thomas Margolf interactive word installation http://www.sidsyn.com/wordcontroller.m4v
film:
La Jetee (Chris Marker 1962)

Spectres of the spectrum (Craig Baldwin 1999)
Door het integreren van elliptische fragmenten van fictiefilms en het gebruik van televisie- en videoarchieven in zijn fictiefilm, slaagt Craig Baldwin erin om een ander verhaal te vertellen over de twintigste eeuw. De grenzen tussen kunst/commercialisering, politiek/estetiek, publiek/prive zijn in zijn werk steeds bewust vaag gehouden (zie ook: 'Tribulation 99', 'Sonic outlaws' ...). Met 'Spectres of the Spectrum' levert hij een soort van activistische science-fiction film af, een allegorische collage van verzet tegen de globale monopolisering van tele-communicatie.
http://www.brightlightsfilm.com/44/spec.htm

Googie architecture! special by In-Space, lecture with many visuals! http://www.spaceagecity.com/googie

this evening is powered by EUROTRASH beer, a project by Arno Coenen http://www.arnocoenen.nl

Kots op WC: Josine Neyman & Kristel Mutsters (nachtburgemeesters van Amsterdam)

www.atompunk.nl
Atompunk Prologue Party 2
sat. May 2 20-03 u PLANETART presents another Atompunk evening with Nuclear holocaust, voice modulators, a dildo-performance, robot-workshop, electro-pop performances and music... all related to the theme of ATOMPUNK, as a prologue to the GOGBOT festival 10-13 September. Location is the PLANETART Medialab in the former Volkskrantbuilding Amsterdam. Participating artists are Thomas Margolf, Riekje Jongsma, Maaike Berghof, Elena Kravtchenko, Shock Royal, Jean Plastiq. Serving Eurotrash Beer by Arno Coenen.

film:
'Threats', UK 1984
Documentary style account of a nuclear holocaust http://www.imdb.com/title/tt0090163/ Film banned in England after showing once on tv, because of potential mass hysteria.

'Word Controller'
interactive installation by Thomas Margolf http://www.sidsyn.com/wordcontroller.m4v http://www.firestarter-music.de/

'De Kamaraden van Dolly Black'
performance over de vibrator-invasie van Piet Hoogeboom, Maaike Berkhof en Riekje Jongsma
Er zijn verschillende soorten bommen, deze worden zaterdag met behulp van allerlei informanten in de entree van oude vlkskrnt gebouw, voor de deur van PLANETART geplaatst ca 22.30 www.milkinfuse.com www.riekje.org

'Nuclear Brain Damage Lab'
workshop by Elena Kravtchenko http://www.myspace.com/cosmicmania http://www.myspace.com/IsidoraD

live:
'Shock Royal'
electro-garage-pop http://thzm.net/shockroyal/

DJ:
Jean Plastiq
electro techno minimal

PLANETART proudly serves EUROTRASH BEER, TM by Arno Coenen
http://www.arnocoenen.nl/

PLANETART Medialab in the former VOLKSKRANT building
Atompunk Prologue Party:
Program April 4:

film:
'Future by design', part 1
documentary about the work and ideas of Jacques Fresno, futurist, inventor.
http://www.futurebydesignthemovie.com

film:
'Forbidden Planet' U.S. 1956
brilliant pulp science fiction
http://www.imdb.com/title/tt0049223/

film:
'Planeta Bur' USSR 1962
brilliant pulp science fiction
http://www.imdb.com/title/tt0056352/

film:
Hilarious history mash-up
collage of found footage, shortfims, gaming-trailers
http://en.wikipedia.org/wiki/Duck_and_cover

live:
Het Brein Dat Kwam Uit De Ruimte
electro space rock, inspired by 60's scifi cultmovies
http://www.myspace.com/hetbreindatkwamuitderuimte

DJ
Jean Plastiq
electro techno minimal

PLANETART proudly serves EUROTRASH BEER, TM by Arno Coenen
http://www.arnocoenen.nl

next Atompunk Prologue Parties: sat May 2, May 30, June 27
http://www.planetart.nl

subscribe to atompunk mailinglist:
http://www.antenna.nl/mailman/listinfo/atompunk




=====================================================================


'Future by design' 2006 documentary
Future by Design shares the life and vision of Jacque Fresco, a futurist, technologist, and inventor known by many as a modern-day Da Vinci.
This documentary film by Academy Award nominated filmmaker William Gazecki captures the life and far-reaching vision of this master of out-of-the-box thinking.
Fresco has spent nearly 80 years envisioning the future, and his extensive body of work, in addition to his outspoken and likeable character, make Future by Design a visually and intellectually engaging exploration into how our culture can evolve towards true sustainability.


'Forbidden Planet' U.S. 1956 film
brilliant pulp science fiction
An expedition is sent from Earth to Altair in the constellation of Aquilae (some 17 light years from Earth) to discover what happened to a colony of settlers on its fourth planet, Altair-4. What they discover is how and why an alien race of geniuses destroyed itself overnight while leaving their technology intact at some point in the distant, distant past.

'Planeta Bur' USSR 1962 film
brilliant pulp science fiction
Conceived in epic terms, this is the story of a band of courageous 21st century cosmonauts who land on the planet Venus. There they must contend with a seemingly endless supply of hideous reptilian monsters, each one more fearsome than the last.

'Hilarious History mash-up'' film
collage of shortfilms and propaganda-items, from east and west, including Duck and Cover, atomic bomb instruction videos, classified atomic bomb test footage, videogame trailers, etc
Duck and Cover was a suggested method of personal protection against the effects of a nuclear weapon which the United States government taught to generations of United States school children from the late 1940s into the 1980s. This was supposed to protect them in the event of an unexpected nuclear attack which, they were told, could come at any time without warning. Immediately after they saw a flash they had to stop what they were doing and get on the ground under some cover such as a table, or at least next to a wall and assume the fetal position, lying face-down and covering their heads with their hands

=====================================================================
8 Dec - 1 March: !*Worm goesAmsterdam with moddr_lab*!
PLANETART Medialab ArtSpace @ Volkskrant - Wibautstraat 150 Amsterdam


۞
►► avant-garde videogame modification

DADAMACHINIMA onderzoekt de strategie van vernieuwende gameplay, verstoorde vormen van interactiviteit,
en brute hacks van eigentijdse videogame-interfaces en omgevingen.
exhibition December 18th - March 1st
Joan Leandre, Marc van Elburg, Julian Oliver, Gordan Savicic, Ludic Society, Gottfried Haider, JODI, Walter Langelaar, Aram Bartholl, Paul B. Davis, Friedrich Kirschner

Opening/Party: Dec 18th 20:00h zero euro
Live: Computadora, Pornologic! Poppekastkrakers, Krach Bar, Electrolust + DJ's.

DADAMACHINIMA explores tactics of emergent gameplay, disrupted modes of interactivity,
and brute-force hacks of contemporary (video)game interfaces and environments.

Ludic Society

opening hours:
thu-fr-sa :: 14h-17h

Aram Bartholl - First Person Shooter
The term first-person shooter refers to an independent computer game genre whose main characteristic is that it is played in the first-person perspective, with shooting as the main action of the game.
In the project First Person Shooter, the arm holding the weapon of the video game Counter-Strike (Valve 1999) is transferred into physical space. The project consists of a postcard that is also a do-it-yourself kit. Players who cut and glue all of the parts of the card together receive a pair of glasses bearing the arm with the weapon. These graphic objects, adapted from the game Counter-Strike, are visible both from within and from outside the glasses.
http://datenform.de/fpseng.html

Julian Oliver - Trapped Rocket
'Julian has long held a fascination with multiple viewports´, for both the visual compositional possibilities and for the divided object/subjecthood´, and explores these to great effect within Trapped Rocket´(2006), which built a prison´ out of six virtual cameras, containing an aggressive rocket trying to get out. Together all six cameras form an inward facing cube, jailing the rocket as it toils trying new trajectories indefinitely.' - Jean Poole
http://julianoliver.com

Ludic Society - Objets Célibataires/ New Bachelor Machines (Selection)
Expérience PCB boards as objet de jeu, de vie et d'art stand for emotionally charged game (re)search. The parenthetically Fibonacci spiraled layouts of most of their conducting paths become a design element, an aesthetic merit, and cause potential glitches, which are merely empowered by flexible resistors, which can be played like a guitar!
http://www.ludic-society.net/play/objects.php

Marc van Elburg - |pongmachine|
The classic pong tennisgame can be seen as a slow-motional representation of what happens in a bipolar-feedback-oscillator. The sound flip-flops hysterically and with a high level of unpredictability between the two poles(hi/lo) The controls introduce the possibility to change the dynamics of the oscillator and generate a sense of manipulating the forces of nature.

Joan Leandre - *In the Name of Kernel!...* - Song of the Iron Bird
'The Dr Strangelove of computing, Leandre loves the bomb and knows its mechanisms well enough to transform them instantly into the workings of a multi-layered ambiguous narrative, esoteric and seductive at the same time. This is what we can see in his latest project, In the Name of Kernel (2006 - ongoing). The kernel, the heart of every operating system, becomes the myth around which coagulates a symbolic event combining travel literature, the alchemy tradition and science fiction, terrorism and conspiracy theories, programming and mountaineering, 3D modelling and satellite mapping, hallucinations and revelations. A high definition metaphor for those who love the clear air of the high peaks.' - Domenico Quaranta
http://www.retroyou.org

Walter Langelaar - nOtbOt
nOtbOt is an automated game-player which is controlled and deranged by reactions to it's own virtual environment, caught in a vicious force-feedback loop...
The installation consists of a hacked up human-computer interface in which the feedback system, originally intended to provide tangible interaction for a human player, is now used as input data to control a 'first-person' videogame. Human interaction with the game/controller becomes obsolete, resulting in a completely erratic form of [art]ificial intelligence.
The observer of the installation, however, can literally try to 'get a grip' on taking control of the system...
http://notbot.lowstandart.net

JODI - Composite Club 2.0++
JODI, or jodi.org, are unanimously considered pioneers of new media art. It is a collective of two artists: Joan Heemskerk (the Netherlands) and Dirk Paesmans (Belgium). Their background is in photography and video art; and in the mid-1990s they were the first to create Internet based artworks. In more recent works, they modified video games such as Wolfenstein 3D, Quake, Jet Set Willy, and Max Payne 2.
Composite Club 2.0++ is an installation involving Playstation camera games triggered by prerecorded video clips; a hack of the popular Eyetoy games which creates a whole new context for this type of interactivity.
http://compositeclub.cc

Paul B. Davis - Five In One ; Fantasy Cutscenes #2
Hand modified hacked Super Mario Brothers cartridge video installation/animation. One in a series which reimagine the use of faux-cinematic 'cutscenes' in video games.
The hacked multicarts used in the project often had four or five different games on one cartridge and echoing this, Davis is presenting five different works on one machine. Fittingly these pirated works are not all by Davis hand, as he loots excerpts from other BEIGE collective hacks, questioning authorship in the already grey area of software as readymade.
http://post-data.org/beige/lament_project.html

Gordan Savicic - Insert Coin / Chakramat
The Chakramat is the first digital Chakra Refurbishing Machine worldwide. In order to experience genuine sensation, firstly an appealing picture must be chosen and both hands placed on top of the two Chakramat buzzers. This image is transmitted as pulsated electronic current via the user's body from left towards the right hand. Since human body skin is able to conduct electricity, the data stream is traversing all way through the seven chakra centers, while the user stays attached to the machine.

* INSERT COIN
(Komplexitatsbewahrung im neoliberalen Kontext )
* PLAY AGAIN ?
http://yugo.at

Gottfried Haider - Hidden in Plain Sight
Hidden in Plain Sight is a meditation on the nature of computer programming.
While a compiler's task is to turn abstract/immortal instructions into a structure that can be executed by the machine, it is essential to view the compiler as a result of such a process itself - thus being determined by its ancestors and source code, both most likely being imperfect.
Here, a compiler compiles itself in a perpetual motion. Each generation then turns a (modified) version of the Quake III source code into an executable file and runs it.
http://gottfriedhaider.com/

Friedrich Kirschner - guest curator/director Machinima FilmFest
The Machinima Festival is the Academy of Machinima Arts and Sciences annual event showcasing Machinima works, producers and technologies. Founded in 2002, the event has grown from its humble beginnings as an unofficial adjunct to the 2002 QuakeCon in Mesquite, Texas to the definitive Machinima event held in New York City.
Friedrich Kirschner, director of the Machinima Filmfest, compiled a special DADAMACHINIMA selection for the exhibition at PLANETART.
http://festival.machinima.org
http://www.zeitbrand.de

Live acts opening:
Computadora:
http://www.myspace.com/computadorafeliz
Pornologic!
http://www.myspace.com/pornologic
Poppekastkrakers:
http://www.poppekastkrakers.nl
Krach Bar: Aike Lutkemuller
Electrolust: David Scheidler

Computadora


DADAMACHINIMA is an exhibition by moddr_ , the experimental media lab of WORM, Rotterdam. moddr_ functions as an autonomous artistic collective involved in production, presentation and theoretical discourse around electronic media and contemporary fine art.

WORM is a collective of early innovators operating within the field of digital media, Art and pop culture. WORM has its physical meeting place in Rotterdam where it programs concerts, films and a variety of other events. Specialized in practical alternatives for existing and generally accepted methodologies, we look for solutions through unconventional approaches and the development of new techniques. In our contemporary society, which is ruled by hypes and standards, WORM provides a space for independent Do-It-Yourself artists and rebellious innovators.

The WORM.shop will be present as well in DADAMACHINIMA, with a sharp selection. Expect some interesting books and magazines on (media) art and theory, DVDs, CDs and LPs with video art, film, documentaries and freaky music. www.wormshop.nl PLANETART initiates and produces a variety of projects and events, located in public space, cyberspace and outerspace. Groundcontrol in Amsterdam based Medialab -Artspace and in Enschede with the GOGBOT festival 2009, edition Atompunk

De winkel van WORM manifesteert zich eveneens bij DADAMACHINIMA met een uitgekiende selectie. Verwacht dus machtig interessante boeken en tijdschriften op het gebied van (media)kunst en theorie, DVD´s, CD´s en LP´s met videokunst, film, docu´s en freaky muziek. www.wormshop.nl

PLANETART initieert en produceert diverse projecten en events, die plaatsvinden in public space, cyberspace en outerspace. Groundcontrol in Amsterdam based Medialab/Artspace en in Enschede met het GOGBOT festival 2009, editie Atompunk http://dadamachinima.net http://moddr.net http://wormweb.nl http://planetart.nl

Persbericht





PLANETART ArtSpace Medialab @ Volkskrant -- Wibautstraat 150 1091 GR Amsterdam
PHOTOs: www.flickr.com/planetart
MMIF2009
( English b e l o w )
Laatste week Dadamachinima expo A'dam eindigt met Machinima Festival
MMIF 2009
Ma Machinima Internationaal Festival
Zaterdag 28-2-2009 - Vrij entree
PLANETART Wibautstraat 150 Amsterdam / SL: RastaOpen4 sim.

MMIF 2009 is de eerste editie van een jaarlijks mondiaal film festival dat plaats vindt in cyberspace en deze keer gelijktijdig ook in Amsterdam. MMIF 2009 vindt plaats op de allerlaatste dag van de Dadamachinima´, een tentoonstelling bij PLANETART rondom avant-garde videogame modification, welke geopend werd in december 2008.
MMIF 2009 is een viering van machinima: een nieuwe cinema kunstvorm, gecreëerd met 3D virtuele werelden en online computergames. Alle acteurs (avatars) worden individueel en rechtstreeks bestuurd door echte personen, terwijl de filmscènes worden geregisseerd en vastgelegd. Op 3D webplatforms zoals Second Life, kunnen regisseurs zelfs complete decors bouwen, tegen relatief lage kosten. MMIF 2009 streeft ernaar om machinima bij een breder publiek onder de aandacht te brengen, online en offline.
Tijdens MMIF 2009 zullen meer dan veertig korte machinima films vanuit de gehele wereld vertoond worden. Machinima gemaakt met alle 3D web platforms en online games zijn welkom.
Kunstenaars en regisseurs uit vele landen zijn live aanwezig om te praten over hun creaties. En om andere machinimatografen en een internationaal virtueel aanwezig publiek te ontmoeten.
Het publiek in Amsterdam kan de machinima films zien via Second Life vertoond op een groot scherm in de zaal van de PLANETART artspace, in het voormalig Volkskrantgebouw. Gratis toegang.
Gratis draadloos internet en stroom is beschikbaar voor meegebrachte laptops van bezoekers.-

Foto's: www.flickr.com/planetart
MMIF 2009 is een non-commerciële samenwerking tussen MaMachinima, Meta.Live.Nu, RastaOpen
Sims, PLANETART en vele andere vrijwilligers.
MMIF2009
ENGLISH

Last days of ´Dadamachinima´ expo A´dam ends with Machinima Festival
MMIF 2009
Ma Machinima International Festival
02-28-2009 - Free entrance
PLANETART Wibautstraat 150 Amsterdam / SL: RastaOpen4 sim.

MMIF 2009 is the first edition of an annual global film festival in cyberspace and simultaneously in Amsterdam (NL). In Amsterdam MMIF 2009 will happen at the very last day of the Dadamachinima media-art exhibition by PLANETART about avant-garde videogame modification, started 18 December 2008.
MMIF 2009 is a celebration of machinima: a new cinematic art form, created with 3D virtual worlds and online computergames. All the actors (avatars) are individually operated real-time by real people while movie scenes are directed and recorded. On 3D web platforms like Second Life, directors can even build complete movie sets for relatively low costs. MMIF 2009 aims to bring machinima to a wider audience, online
and offline.
Over forty short machinima films are screened at MMIF 2009, from all over the world. Machinima created wih all 3D web platforms and online games are welcome.
At the MaMachinima Theatre in Second Life, the artists and directors from many countries will be present in real time to talk about their creations. And to meet other machinimatographers and an international audience online.
The audience in Amsterdam can view the machinima films live via Second Life on a big screen at the auditorium of the PLANETART artspace in the former Volkskrantbuilding, .
Free entrance. Free wireless internet and electricity provided for audience laptops.
.

MMIF 2009
Saturday 28 february
21:00 CET (= SL 12 pm PST) - OPEN
22:00 CET (= SL 1 pm PST) - Machinima film screenings
03:00 CET (= SL 6 pm PST) - THE END + After party online in SL
http://MMIF.org
PHYSICAL LOCATION:
PLANETART Medialab Artspace
Wibautstraat 150
1091 GR Amsterdam (NL)
http://PLANETART.nl
VIRTUAL LOCATION:
MaMAchinima Theatre
RastaOpen4
Second Life
http://slurl.com/secondlife/RastaOpen4/99/55/44
MMIF 2009 is a non-profit collaboration of MaMachinima, Meta.Live.Nu, RastaOpen Sims,
PLANETART and many other volunteers!
Programme, live chat, participants list, contact info and more about MMIF 2009 updated daily at the festival blog: http://MMIF.org
MMIF 2009 promo video: http://youtube.com/watch?v=YOain60Oc94 http://vimeo.com/3092902
artists: Lainy Voom, Pyewacket Bellman, CodeWarrior Carling, Rocksea Renegade, Cisko Vandeverre, Ideajuice Team, Chantal Harvey, Toxic Menges, Dizzy Banjo, Fau Ferdinand, Osprey Therian, Sail Away Project, Lowe Runo, Evie Fairchild, PLANETART, Cecil Hirvi, Jam Tuqiri, Larkworthy Antfarm, Shaman Nitely, Susi Spicoli,
PatrickFairhart - Kolor Fall, Rysan Fall, Starshine Halasy, Arahan Claveau, Hotspur Otoole, Brigitte Kungler, Robertz Sparrow, Mescaline Tammas, Binary Quandry, Suzi Yue, Delgado Cinquetti, Surfwidow Beaumont, Crew Tiny Nation, Aaron Jeans, Madame Zhora, Draxtor Despres, Eifachfilm Vacirca, Ariane Dupleich, Evo Szuyuan, and many others
Jan 30+31 2009
PLANETART @ C-Base, spacestation under Berlin at transmediale09 Berlin
online photos/reports: CrossReality event with Stelarc SNDRV on-signal flickr photogroup transmediale09 Youtube
*PLANETART op festival in Berlijn.*

Het Transmediale Festival in Berlijn dat volgende week plaatsvindt is al 15 jaar een van de toonaangevende media art festivals in Europa. PLANETART is uitgenodigd om een programma van 2 dagen te verzorgen in club C-Base in Berlijn mitte. Deze ondergrondse kunstruimte heeft het concept van een ruimtestation dat onder heel Berlijn ligt met de Fernsehturm op het Alexanderplatz als centrale antenne bovenop dit ruimteschip. C-base is een platform voor onderzoek naar alternatieve software-ontwikkeling en datanetworking en staat bekend als het hackerscentrum van Europa. PLANETART presenteert er 30 en 31 januari het werk van 20 kunstenaars met lezingen, filmscreenings, installaties, objecten en live-acts, met bijdragen van o.a. Paul Klotz (LED-art), Reinier Kranendonk (installatie), Poppekastkrakers aka Jeroen Gras + Elise Leusink (performances), Arno Coenen, Jan van Nuenen, VJ Shithead, Ottoboy, Viavia Oral (installatie). Het project van PLANETART wordt ondersteund door de Mondriaan stichting Amsterdam.
http://www.transmediale.de
http://www.c-base.org/tm09/
http://www.planetart.nl
http://transmediale.de/en/node/1635
Fri 30 Jan
Installations: Walter Langelaar, Danja Vasiliev, Sander Veenhof, Eelco Wagenaar+ Arjan Scherpenisse, Arno Coenen, Jan van Nuenen, Via Oral, Reinier Kranendonk.
Lecture: Angelo Vermeulen
Screenings: Jan van Nuenen: 'Best of.. Part I' , Arno Coenen: VOC
Live Acts: Poppekastkrakers, Pornologic, VJ Danja Vasiliev., Chlorgeschlecht, VJ Arno Coenen, Peter Leeuwerik
after: DJ Angelo Vermeulen, VJ Arno Coenen, Peter Leeuwerik

Sa 31 Jan
Installations: Paul Klotz, Walter Langelaar, Danja Vasiliev, Sander Veenhof, Eelco Wagenaar+ Arjan Scherpenisse, Arno Coenen, Jan van Nuenen, Via Oral, Reinier Kranendonk.
Screenings: Jan van Nuenen: 'Best of.. Part II' , Arno Coenen , Via Oral
Live: Poppekastkrakers, Via via Oral, VJ Shithead, VJ Sandwoman, Cross-reality media art party performance: New Berlin, DFM RTV INT, DJ Jce Emoto, special in-world-live-guest: Stelarc. (in world info: http://Meta.Live.Nu )
after: DJ Angelo Vermeulen

Stelarc has been recently experimenting in virtual worlds and is having his premier performance in Second Life, live at C-base Saturday Jan 31 with PLANETART.
Firedepart
Showroom-expositie op de videomonitoren van de PLANETART locatie in
Enschede.
Noorderhagen 11 7511 EJ Enschede
24/7

Firedepart is een project van de gemeente Hengelo waarbij van 2003 tot
2008 een collectie mediakunst is verzameld ter gelegenheid van de
nieuwbouw van de brandweerkazerne van de stad Hengelo. Tm 30 november
wordt in de stadhuishal te Hengelo een overzichtsexpostie gehouden met
werken uit de betreffende collectie, met werk van Via Oral, Han
Hoogerbrugge, JODI, Arno Coenen, Bas van Koolwijk, Jan Robert Leegte,
Douwe Dijkstra, theOneminutes, Bram den Hond, eddie d, en anderen. Deze
expositie is samengesteld en geproduceerd door PLANETART. Een compilatie
van deze werken is tm 31 december te zien in de showroom van PLANETART
aan de Noorderhagen te Enschede.
Stadhuis Hengelo
Burgemeester Jansenplein 1 Hengelo
http://www.firedepart.nl

Firedepart is a collection of Dutch media art, gathered for the city of
Hengelo since 2003. An exhibition these days is produced by PLANETART
and can be visited till november 30 at Stadhuishal in Hengelo.
A compilation of these works is presented in the showroom of the
PLANETART office in Enschede till december 31, 24/7
window expo ViolaVirus va. 8 okt 2008
Weteringschans 181 Amsterdam
over Icesave en de Financiële Orde



STREETART TODAY
electronische kunst in de openbare ruimte
Medialab onderzoek en presentatie

20 november tm 13 december 2008
opening do. 20 november 20 u
PLANETART Medialab Artspace
Wibautstraat 150 Amsterdam
open ma-vr 12-17
za 14-17 u

Mobilevideonet, Paul Klotz, Studio Roosegaarde, Niels Post, L.A.S.E.R.
Tag, Laser 3.14


20 Nov - 13 Dec: Streetart Today (e-art in public space)
PLANETART Medialab ArtSpace @ Volkskrant -- Wibautstraat 150 Amsterdam
Work-in-Progress expositie. Ontwikkelingslab.
StreetArt Today gebruikt de straat zowel als canvas en als expositieruimte.
Het werk varieert van stickers, posters, stencils, spray-painted teksten,
bluetooth messages, metrostations, beams tot laser graffiti.
Straatkunstenaars zien het publieke domein als openbaar bezit en brengen hun
werk daar voor een ieder onder de aandacht. StreetArt is een typisch urbaan
fenomeen en is sinds de seventies onderdeel van het stedelijk leven.
Hoewel deze underground kunst het tot op heden nauwelijks heeft gemaakt in de
grote musea, kent het de afgelopen jaren een toenemende belangstelling, en kan
 worden aangetroffen in magazines, op het internet en in advertenties.
PLANETART presenteert het het Medialab/Artspace in de Wibautstaat een
tentoonstelling een ontwikkelingslab en een selectie van vernieuwende
streetartists en urban painters en onderzoeken waar het grensgebied zich bevindt
tussen beeldende kunst en graffiti. Installaties, sculptures, animaties en
videowerken worden eveneens tentoongesteld. De term Reclaim the Streets sluit
goed aan bij de recente geschiedenis van het Volkskrant gebouw, omdat de kolossale
gevel voor StreetArt Today een nieuwe, kleurrijke plek gaat worden op de grijze
Google Earth-kaart van de Wibautstraat.


Streetart Today is een kleinschalig onderzoek- en presentatieproject
over nieuwe toepassingen van elektronische kunst in de openbare ruimte.
Van 20 november - 13 december wordt in het Medialab van PLANETART aan
de Wibautstraat onderzocht hoe kunstenaars de openbare ruimte
infiltreren met gebruik van o.a. Blue tooth, Laser Graffiti, Urban
Screens, LED, audio-installaties, mobiele videobeams, GPS enz. Diverse
presentaties met documentatiemateriaal, prints, video, objecten,
prototypes, boeken, websites.
Streetart Today is opgezet als een onderzoeksproject met als
doelstelling om in de nabije toekomst uitgewerkt te worden met autonome
presentaties in een festival over multimediakunst langs de Veemkade aan
het IJ te Amsterdam. PLANETART heeft hiertoe onlangs een werk- en
kantoorruimte betrokken in het voormalige Pakhuis Wilhelmina, gelegen
direct aan de IJ-oever. PLANETART is verantwoordelijk voor diverse
produkties over kunst in de openbare ruimte, o.a. het jaarlijkse GOGBOT
festival op de Oude Markt in Enschede. (2009: 9 tm 13 september, thema
ATOMPUNK, call for entries planetart@planet.nl )

Mobilevideonet i.s.m. Laser 3.14
Danny Jeroense en Gerco Lindeboom (Mobilevideonet) werken met Bluetooth
messages in de openbare ruimte. 
Voor Streetart Today is de Chevy Van van PLANETART gepimpt tot
een rijdende guerilla bluetooth bus voorzien van een zender die
voortdurend filmpjes aanbiedt met korte texten en gedichten van LASER
3.14. Deze kunstenaar is vooral in Amsterdam bekend als graffiti artist
die op talloze panelen en schuttingen zijn cryptische en poetische
one-liners achterlaat.
http://www.mobilevideonet.com
http://www.laser314.com

Paul Klotz
Interactieve installaties met LED verlichting en andere lichtbronnen
heeft Paul Klotz de afgelopen jaren gepresenteerd tijdens diverse
exposties en festivals. Bij Kunstvlaai/Api 08 vertoonde Klotz een
audiovisuele electro-tunnel in het Machinegebouw op de
Westergasfabriek. Voor Streetart Today presenteert hij een prototype van
zijn human Counter, een digitale display-teller voor de publieke ruimte.
http://www.led-art.nl

Niels Post
Niels Post is een Nederlandse kunstenaar die woont en werkt in
Rotterdam, een centraal thema in zijn werk is een creatieve omgang met
de openbare ruimte. Daarnaast werkt Post veel met het medium video.
Samen met Han Hoogerbrugge is hij medeverantwoordelijk voor het
Rotterdam VHS festival. Voor Streetart Today exposeert Post een bronzen
afgietsel van een security camera. In 2006 behaalde de ludieke
installatie Erasmusbrug 1 ruime aandacht in de media. Voor dit werk
lijmde Post op illegale wijze een brievenbus tegen de Erasmusbrug te
Rotterdam. TGP post leverde vervolgens daadwerkelijk post af op het door
de kunstenaar gecreëerde adres (Erasmusbrug 1, 3072 Rotterdam). Na 9
weken werd de brievenbus weer verwijderd, er waren in totaal 122
poststukken bezorgd.
http://www.nielspost.com

Studio Roosegaarde
Daan Roosegaarde is art director van studio Roosegaarde waarmee hij
dynamisch onderzoek verricht op het terrein van nieuwe media en de
openbare ruimte.
Voor Streetart Today wordt video en foto-documentatie gepresenteerd
over Dune, een interactief 'Duinlandschap'  van kunststof  dat o.a.
tentoongesteld werd in de Maasstunnel in Rotterdam tijdens Rotterdam
2007 City of Architecture, en over Flow 5.0, een interactieve
installatie die bestaat uit honderden ventilatoren, die worden
aangestuurd door passerende bezoekers.
http://www.studioroosegaarde.net

L.A.S.E.R. Tag en andere Open Source guerilla tag-toys:
De open source software zoals die in de geest van Grafitti Research Lab
en Eyebeam wordt aangeboden op de website van Theodore Watson kan door
een ieder worden ingezet voor het schrijven van graffiti op grote
gebouwen in de openbare ruimte. Met behulp van deze software kan met
videocamera, laptop en laserpen een stad worden voorzien van reuzetags
in de nacht. Tijdens de openingsavond van Streetart Today op 20 november
zal Floris Schreuder, mediakunstenaar en docent aan het Artez
Conservatorium, de laserpen gereed maken voor gebruik rondom het
voormalige Volkskrantgebouw aan de Wibautstraat 150 te Amsterdam. Diverse
andere lasertagtoys zullen ook worden vertoond tijdens het digitale
reclaming the streets.
http://muonics.net/blog/index.php?postid=15
Streetart Today is a medialab project investigating electronic art in
public space. Documentation, videopresentations, books, articles, prints
etc are being exhibited as a platform to resarch and network in the
medialab at the former Volkskrant building. Streetart Today is a project
for developing the Festival on media art in public space that PLANETART
will produce in the near future for the Veemkade at the IJ in Amsterdam.
Opening with lasergraffiti november 20 at 20 h.
participating artists: Mobilevideonet, Paul Klotz, Laser 3.14, Studio
Roosegaarde, Niels Post, Floris Schreuder.
Van God Los
Stad van Spinoza
zaterdag 8 november
PLANETART presentatie
Katinka Simonse (a.k.a. TINKEBELL.) video AT5
#BABY BUNNIES#
(please Rutger, give me another star!)

Van 24 oktober t/m 15 november presenteert Katinka Simonse (a.k.a. TINKEBELL) bij PLANETART haar installatie #BABY BUNNIES# in de entreehal van het oude Volkskrantgebouw te Amsterdam.

#BABY BUNNIES# geeft de consumptieve houding weer die de moderne mens zich aan meet ten opzichte van huisdieren:

Het huisdier vervult al lang niet meer alleen de functie van 'trouwe vriend', maar is zich inmiddels aan het ontwikkelen tot een totaal gecommodificeerd consumptieartikel. Huisdieren worden niet meer alleen gefokt op functie, maar worden vooral geselecteerd op hun esthetische waarde, waarbij de maakbaarheid van het dier, de wijze waarop het past in zijn (toekomstige) urbane leefomgeving, voorop staat. Hiervan vormen niet alleen anti-allergene katten, maar ook de ons allen bekende doorgefokte hondensoorten typische voorbeelden.

Door de mogelijkheden die fokprogramma's en genetische manipulatie ons bieden, is het mogelijk het huisdier naar onze eigen fantasie te herscheppen tot zijn 'optimale' vorm: daar mee vormen zij een spiegel over menselijke ideeën met betrekking tot perfectie en efficiëntie.

De manier waarop de mensheid de dierenwereld over de afgelopen millennia heeft pogen te domineren zal uiteindelijk resulteren in het perfecte huisdier, een huisdier dat zich aanpast aan de wensen van de eigenaar en daarnaast ook nog de optimale accessoire vormt in het dagelijkse leven.

#BABY BUNNIES#, toont de onmogelijke koppeling van de aandoenlijke onvolmaaktheid van het dier en de verwrongenheid van onze perceptie van het 'ideale' plooibare huisdier als consumptieartikel: als speelgoed.

Since long, the pet doesn't have the function of 'loyal friend' anymore, but is developing into a totally commodified product of consumption. Pets are no longer bred on their function, but are being selected mostly on their aesthetic values. #BABY BUNNIES# shows the impossible connection of the touching imperfectness of the animal and the disturbedness of our perception of the 'ideal' makable pet as a product, as a toy.

U bent van harte welkom tijdens de opening op donderdag 23 oktober van 17:00 tot 19:00 in de Artspace/Medialab van PLANETART in de entreehal van het oude Volkskrant gebouw aan de Wibautstraat 150 te Amsterdam.

een online versie van dit persbericht: www.tinkebell.com/uitnodigingbabybunnies.html
website PLANETART: www.planetart.nl
website Katinka Simonse: www.tinkebell.com
Openingstijden ma-vr 12h - 17h
za 14h - 17h
Kijkdoos-view
Geheel open: maandag en zaterdag.

95% van alle dieren in advertenties, zoals de MelkUnie koe van 'Geen Bommetje' zijn opgezette dieren, levensecht opgezet. Zo'n beest zit gelijk al in de goede positie, dat scheelt productiekosten bij het fotograferen.
video: AT5 Parool Photos etc..


Opening 23 Oct 17:00h
19:00h afterparty: live Nero´s Day at Disneyland (US) www.myspace.com/nerosdayatdisneland
(bizarre mix of baroque, techno, noise and punk from Oakland, California)
DJ's Confeteici! http://www.myspace.com/confeteici females on top, london, tokyo, paris, new york, we rock the block!
Grrrgirls
free entrance (@ Volkskrantbuilding, Wibautstraat 150)

after-after party: 22:00h Cafe Pakhuis Wilhelmina
i.s.m. AllesLos agency - Amsterdam Dance Event
DJ Donna Summer (US, cockrockdisco), Krause, Capacocha, Hakki Takki, Makks, Mataklap, The No. damage 8 euro




Katinka Simonse #BABY BUNNIES#



Nero's Day in Disneyland



1 Nov
PLANETART @ Museumn8, at NEMO.
i.s.m. SNDRV.nl Nebulosus Severine, Arahan Claveau, e.v.a.
30 Oct the Defpenalty
ihkv Popronde 2008
Noorderhagen 11
Enschede
24-26 September PICNIC http://www.picnicnetwork.org
Creativity and innovation, in media, entertainment and technology.
PLANETART Special. (Singing Tesla Coils cancelled by picnic on 25 sept)

and many others...
18-21 September
GOGBOT festival Enschede
Edition STEAMPUNK (Vintage vs Future)
http://www.gogbot.nl


with i.e. 02L (interactive DJ/VJ and motion tracking), Freakshow (brutal abuse of young women), Singing Tesla Coils (with High Voltage ear shattering loud Super Mario sounds), Viviane Rose (with sounds of pigs screaming at slaughter), Powerplant (burned toy doll theater),..
Singing Tesla Coils @ Oude Markt Enschede, the first people in Europe to see this!
photos at flickr/planetart
1 June - 31 Aug
Jaap de Vries
''I Pity Inanimate Objects''
Sculptures - installation Showroom PLANETART 24/7
Weteringschans 179 Amsterdam
http://www.jaapdevries.eu/


'ik wil u graag wat kwijt. Mijn vader is ook kunstenaar en ik weet dat kunstenaars reacties erg waarderen. Gisterenavond liep ik met 2 vrienden, na een avond in het comedy cafe, naar huis via de weteringsschans. Ik keek de etalage van 'planetart' binnen en zag de poppen in de vitrine staan. Ik was zo erg geshockeerd en het gaf mij een heel naar gevoel. Ik weet niet of dit is wat u over wil brengen of dat u mensen wil shockeren maar in mijn herinnering zag ik alleen maar 'monsters'. Ik vond het zo eng dat ik 20 meter later moest overgeven. Misschien komt het door mij dat ik zo heftig erop reageerde, maar ik moest het u gewoon vertellen. Ik en mijn vrienden hebben er nog lang over nagepraat, en ik heb er vannacht nog een nachtmerrie over gehad. Ik ben nog nooit zo geshockeerd geweest door kunst (fysiek en mentaal), maar misschien moet u dit zien als een compliment. Misschien wilde u de zwarte kant van de maatschappij onder ogen brengen... ik weet het niet. Ik ben wel erg benieuwd naar uw reactie en vooral wat uw bedoeling is van uw kunst. '
'Walgelijk, Die kunstenaar zouden ze moeten opsluiten, die hoort in de psychiatrie thuis'
'Jullie zijn een schande voor de buurt'
'Vanwege mijn kinderen, zouden jullie die opgehangen man willen weghalen, die erectie oke, maar die opgehangen man, bah'.
'Inderdaad, films op tv zijn ook erg, en dit is jullie kritiek door een overtreffende trap te laten zien?'
'Ronduit WALGELIJK!'



25 July - 3 Aug
ISEA08: International Symposium on Electronic Art, Singapore. http://www.isea2008singapore.org
29 July: Presentation PLANETART

untill June 1
Maike Brautmeier
''Urlaub auf der Erde'
winner of YOUNGBLOOD Award 2007, best talent of Dutch Art Academy graduates 2008 by GOGBOT festival jury.
awarded with money-prize and solo-show, now running at Tetem, Hulsmaatstraat Enschede.
Produced by Medialab Enschede


June 5 - June 15
Semiconductor
''Brilliant Noise''
Exhibition of 3 videoworks based on a 6 months research at NASA´s Space Sciences Laboratory (UC Berkeley, California, US)
Tetem, Hulsmaatstraat, Enschede
www.semiconductorfilms.com
Exhibition produced by Medialab Enschede

untill September 1
AntizoO
''Neon-City''
12 square meter of streetart by young AKI students-collective AntizoO, rooted in German graffiti scene, pimps public space in Noorderhagen, heart of Enschede, and its coolest street with tattooshop, whorehouse, coffeeshop, bookstore, poppodium Atak, boxingclub, PLANETART Medialab....
Enschede Noorderhagen 11, 24/7
www.fotolog.com/mein_antizoo

september 18 - 21
GOGBOT festival Enschede
Edition STEAMPUNK (Vintage vs Future)
call for entry: installations or contributions related to STEAMPUNK mail to planetart@planet.nl check: http://en.wikipedia.org/wiki/Steampunk we welcome crazy stuff to exhibit at the Old Market Enschede centre...
http://www.gogbot.nl

KUNSTVLAAI
Westergasfabriek Amsterdam. 12-18h.
Jonas Staal, Vincent W.J. van Gerven Oei, 02L, Paul Klotz, Martha Atienza, Anti ZoO, Tremelo Theun, Kali Nikolou, Sandwoman, Kid Goesting, Eustachian from San Fransisco, USA, Rogier Kuzee, VJ Shithead, Bewegung NURR, Joane Leandre, Via Oral, and others
-exhibition 24/7 t/m 15 april 2008
PLANETART ViolaVirus, an exhibition space of young artists Weteringschans 181 Amsterdam:


*** GAZ OF THE DESERT ***
A movie by Gazira Babeli

Created February/March 2007
Within Second Life
on Odyssey simulator
http://www.gazirababeli.com


<play movie>

********* Amazing *********
A movie by Liz Solo

Liz Solo is a performance artist and musician.
She lives in St. John's Newfoundland, Canada.


www.lizsolo.com

**** De Nieuwe Nederlandse Vlag ****
by Alexander Krone

I have asked immigrants to draw ideas for a new Dutch national flag.
It is a visual approach to understanding of national identity
and an investigation of the idea of belonging to one.
*********PIGHED**********
Mark Stephen Meadows (aka Pighed) is an artist, writer, and engineer with over 15 years experience in interactive media. Co-founder and Creative Director of HeadCase Humanufacturing he has also spent time at Xerox-PARC, Stanford Research Institute, and The Waag.
The author of Pause & Effect, The Art of Interactive Narrative he helped build the third commercial web server (1992), the first open-protocol 3D multi-user environment (1997), and has won awards such as the Ars Electronica Golden Nica and the Cooper-Hewitt National Design Museum's highest honors. Currently writing a book on digital humans, he is based in Los Angeles where he lives on his boat, paints, writes, and plays accordion. After the first attack on Iraq, Mark Meadows hitchhiked from Kuwait to Baghdad a few years ago, wanting to experience first hand what the mass media filters might not reveal to the public. He also gave a lecture at
Mediamatic
about avatars, in preparation of Mediamatics new exhibition on self representation online, starting June 2008.
March 2008
PLANETART @ ToShare festival in Italy.
Stream can be viewed here
METAL HEART
opening feb 29 2008
exhibition curated by Arno Coenen, starring Luuk Bode, Hans van Bentem, a.o.
PLANETART Weteringschans 179 1017 XD Amsterdam. Open thu-sa 14-18h
ausstellung 1 -22 maart
Opening vr. 29 februari 17 u




PLANETART Weteringschans 179 Amsterdam


hosted by PLANETART, Eurotrash breweries en Blacklabel records

Amsterdam - In de nieuwe artspace van PLANETART aan de Weteringschans 179 te Amsterdam opent op vr 29 februari de expositie METAL HEART.
15 kunstenaars presenteren in uiteenlopende disciplines de esthetiek en verbeelding van het kwaad, als subculturele ontwikkelingen belicht vanuit de hedendaagse kunst. Van pop-surrealistische tekeningen en prints tot keramische schalen in bloed, van digitaal bewerkte metal klassiekers tot pre-christelijke bierbrouwsels. In de black metal verwijzen muziek en beeld naar oerkracht en persoonlijke, lichamelijk beleefde negativiteit en escapisme. In METAL HEART wordt hier hardhandig en lichtvoetig mee omgesprongen.

De tentoonstelling opent met diverse live-acts en performances, catering van EUROTRASH breweries, en een nieuwe CD-release van BLACK LABEL records Amsterdam.

DEELNEMERS EXPOSITIE:

ANGELIQUE
ANTI ZOO
DAMIX
RUFUS VAN DEN BAN
HANS VAN BENTEM
MARC BIJL
LUUK BODE
CIRQUE DE PEPIN
ARNO COENEN
EUROTRASH BREWERY
PETER LEEUWERINK
OSKAR NILSSON
JAN VAN NUENEN
MARTIN C DE WAAL
SANDER PLUG
EMILE ZILE
JOLANDA OLIELive performing:

Tremelo Theun, Nederlands kampioen luchtgitaar
DUVALL , GOESTING & IRON FIST
SIKLOPS
Chlorgeschlecht
MARTIN C DE WAAL
Eurotrash Hell on draft
DJ Kid Goesting





CD presentatie van Blacklabel records Amsterdam:
Transformer di Roboter, Chlorgeschlecht, Bad Party, Roko Dragonbreath, Melomanics, KidGoesting, The Heinos, Masterfader, Comtron, Smithee, Quick & Brite.


METAL HEART is samengesteld door Arno Coenen, op de flyer afgebeeld als 15 jarige.
METAL HEART is een produktie van PLANETART, in samenwerking met Arno Coenen en Kid Goesting.

PLANETART, organisatie voor de multimedia kunst.
Artspace Weteringschans 179 1017 XD Amsterdam
Medialab Noorderhagen 11 7511 EJ Enschede
06 55830311
http://www.planetart.nl
http://www.solidrocketboosters.com

Hi res foto's: http://www.planetart.nl/metalheart.zip
more info on black metal in article by Daniel van der Velden http://www.metahaven.net/mhPDF/crypto_logo_jihad.pdf

Opening-night MetalHeart
Video Tremelo Theun
Amazing Youtube Video and from CTRLALTDEL
Jan Robert Leegte: 'MetalHeart was waanzinnig. Beste opening van het jaar, nu al.'
Paul Robertson
exhibition 2 feb tm 28 feb 2008 24/7
PLANETART Weteringschans 179 1017 XD Amsterdam
Not strictly a work of Machinima; Paul Robertson's Pirate Baby's Cabana Battle Street Fight 2006 is a masterpiece animation based on the graphic look and feel of platform handhelds. A kind of machinima recursion; where animations inspired by games have inspired animations. Paul's style did actually get him a job in the games industry, but he was obsessively animating these seductively disturbing game-inspired tales before making games. His work has been shown in many galleries in Australia, but until now hasn't found a big exposure online. For me, his non-interactive animations are more about what games ought to be than what a lot of games are. The kind of indulgence which triggers all the soft spots of delicious wrongness in a way Reality just doesn't appreciate.

Pirate Baby has an awesome metal-electro sound track by Cornel Wilczek.

You just *know* its going to be a classic because it's Black and White.
VJ HUMMER (Nils Mühlenbruch)
'Mazerun' 2008 flash-animaties in loop
http://www.vjhummer.nl http://www.nmdoc.nl
exhibition 24/7 jan 1 tm 31 jan 2008
PLANETART Weteringschans 179 Amsterdam
exhibition
BRIDGE
17 - 20 december
exhibition/manifestation at Kraakmoskee
squatted Fortis office-building/bridge above ring A10
Bos en Lommerplein Amsterdam
opening monday 17 dec 18.30 hrs
the project BRIDGE of Friendship was realized with schools and people from stadsdeel Bos and Lommer
in cooperation with Rietveld Academie, st Nasser, st Creamclub



exhibition dec 2007

Noorderhagen 11 etalage 24/7

Martha Atienza

let me hit

I walk the streets and want to defend myself. I fill in each form and every form that you want me to fill. I give you my personal information, you know what I do on the internet, where I shop, what my favourite tv show is. When I call you give me a large variety of options so I can speak to whomever I need. You have called me by number and categorised me.

I have watched the news, read all about it and all that there is left for me to do is hit.

www.marthaatienza.com


exhibition 24/7 tm 4 januari 2008

VIA ORAL 'Gagbots/Mute City cutups' 2007

PLANETART Weteringschans 179 1017 XD Amsterdam

exhibition

MEDIALAB ENSCHEDE

4 public spaces transformed in Enschede centre during shoppingnights 13, 20 + 27 december

+ exhibition

Bill Spinhoven, Robbie Cornelissen, Arno Coenen, Margit Lukacs/Persijn Broersen, Jeroen Kooijmans, Paul Klotz, Sonic Acts dvd.

http://www.medialabenschede.nl
Volkskrant, Wibautstraat 150, Amsterdam, 24 Nov:

Arno Coenen

Via Oral

Reality Portal

Kees de Groot

Stubnitz @ 10 jaar ADM, Hornweg 6, Amsterdam, 29 Nov:

KaH & VJ Sandwoman (Second Life)

C-men

Tag-a-Poem
Brugproject v.a. 5 november 2007, Rietveldacademie, Amsterdam:
Vriendschapsbrug project.
Kunstproject met presentaties in en rondom de ´Kraakmoskee´, het bruggebouw boven de ringweg A10.
Opening tentoonstelling: 17 december 2007.
donderdag 25 oktober 2007:



live op het kleinste podium van Enschede:
KaH (Dance/Electro)
http://www.myspace.com/musicofkah

De stijl van KaH is een mix van electro, minimal en techno. Haar live sets klinken sensueel en donker, laten een breed geluidsspectrum horen en zijn een lust voor het oor.
Wat haar sets bijzonder maakt, is dat zij meer is dan alleen een dame met een laptop. KaH voorziet haar tracks van live zang en synthesizer, waardoor ze veel ruimte heeft om te experimenteren en te improviseren met sounds. Speelde dit jaar o.a. op ROBODOCK, Festival De Beschaving, Parade, Festival a/d Werf, De Melkweg, Paradiso.


Het optreden van KaH vindt plaats in het kader van de Popronde 2008. http://www.popronde.nl

toegang gratis
PLANETART
Noorderhagen 11
Enschede


VJ Sandwoman Petion:
http://www.creativeconsultants.tk/
De allereerste VJ performance met PUUR Second Life materiaal door VJ
Sandwoman Petion, gecombineerd met een electronische zangeres/muzikante KaH die
live optreedt a.s. donderdag 25 okt in PLANETART. Zij hoopt met deze performance
volgend jaar de befaamde visual sensations prijs te winnen.
Vrouwelijke elementen in de electronica zijn zeldzaam zijn en juist daardoor
extra bijzonder! Harde werelden, stalen klanken, mechanische geluiden, en
een vrouwenstem hierdoorheen. David Lynch achtige werelden op Second Life,
Sandwoman Petion als een stoer en toch verloren meisje in een grote, mannelijke wereld.



1 tm 31 oktober 2007:
tentoonstelling
Redundant Donetec
installatie, billboard, foto's
(etalage en schutting Noorderhagen 11 Enschede 24/7)



1 tm 30 september 2007:
tentoonstelling
Iris Keizer
installatie, billboard, foto's
(etalage en schutting Noorderhagen 11 Enschede 24/7)

13 tm 16 september 2007:
GOGBOT FESTIVAL! EnvironMental Arts, Media & Technology. Het thema van dit jaar: Mediapolis, gaat over het onstaan van een Virtuele Stad door de opkomst van nieuwe media (games, internet, etc).
Inspirerend, confronterend, kleurrijk en vernieuwend.
GOGBOT 2007 is hèt podium voor multimediale tentoonstellingen, performances, installaties, experimentele muziek en projecties van shortfilms en video's.
Kijk voor het nieuwste programmaoverzicht op: http://www.gogbot.nl
10 augustus tm 16 september 2007:
L-I-F-T-O-F-F-!!
Mediakunst tentoonstelling Medialab Enschede
Balengebouw Schuringsweg

open: do-zo 11-18 u

opening vr. 10 augustus 20-23 u.

Erwin Olaf, Jan van Nuenen, Semiconductor (UK), Theodore Watson (UK),
Nancy Maude-Flude (Au), Marc Otte + Edwin Dertien, Ties ten Bosch +
Gert-Jan van den Akerboom, Daan Brinkmann

L-I-F-T-O-F-F-!! is de eerste tentoonstelling die PLANETART organiseert
in het kader van het nieuw te starten Medialab Enschede. In deze nieuwe
stichting i.o.nemen een 4-tal aan mediakunst gerelateerde organisaties
plaats en organiseren daarin diverse activiteiten. Als voorlopige
locatie wordt het Balengebouw ingericht met een internationale
mediakunst-tentoonstelling waarin diverse aspecten van de de hedendaagse
kunst aan bod komen: interactiviteit, virtualiteit, multimedialiteit en
connectiviteit. Deze aspecten zijn tevens de uitgangspunten van het
GOGBOT festival 2007, rond het thema MEDIAPOLIS, populaire cultuur en de
virtuele stad. Als zodanig maakt deze tentoonstelling van 13 - 16
september deel uit van het GOGBOT festival, dit jaar met diverse
locaties in Enschede centrum en nu ook in Roombeek.
Download hier het overzicht L-I-F-T-O-F-F-!!
1 juli -31 aug 2007:
Viola van Alphen internetfenomeen uit de jaren 90 die op 19jarige leeftijd begon het internet te gebruiken om 'LEVENSKUNST' neer te zetten. Op 11 september 2001 heeft zij de FBI gemaild om de aanslag op het WTC op te eisen, met als doel het voorkomen van nog meer doden. Momenteel is ze een van de pioniers op gebied van Second Life en het ontwikkelen van beeldende kunst en multimedia op Second Life en doet hiervoor de organisatie van het Second Life gedeelte van het Gogbot festival.
Deze maand kwam zij meermaals in de kranten, doordat zij èn een deel van de productie van het eerste theaterstuk in Europa op Second Life deed, èn meewerkte aan de verbluffende collecte van het rode kruis op Second Life.

Internetpionier Viola, de eerste persoon met een eigen .nl domein naam in Nederland, laat zien dat een mens niet in 1 hokje te vatten is. Daarom uit Viola zich in haar drie meest opvallende aspecten: Second Life: een vrije toekomstdroom, mixt ze met de vrije viola.nl website waarop zij in o.a. kinky foto's te zien is, vrij van alles, wild gekken bekken trekkend, levenskunstenaar en ècht. Door deze elementen samen: het levensgenieten, vrij leven, een ontwikkelende jonge vrouw, mixt zij het derde aspect: politiek engagement. Ze heeft het over politiegeweld en heeft een print opgehangen van haar mail aan de FBI. Hierin eiste zij op 22-jarige leeftijd de aanslag op de Twin Towers op, omdat elke andere actie van de overheid, volgens haar alleen maar zou leiden tot nog meer doden.

In de huidige tijd, waarin een zapcultuur is ontstaan, de tijd van aandacht steeds korter wordt en de internet movie database (imdb.org) speelfilms in 1 zin weet te omschrijven, probeert Viola een tekst te creëeren, die in een paar woorden zoveel mogelijk raakt. Raakschieten, noemt men dat in de Marketing. Less is More. In de tijd van commercie leert Viola voor kranten schrijven, waarbij elke woord telt, en elke extra zin geld kost. In enkele zinnen per jaar, omschrijft zij een gebeurtenis die tegelijkertijd een lach en een traan oproept. Zonder, wat in veel van dit soort verhalen gebeurt, eindeloos uit te wijden.
Zij vraagt zich af wat de lezer denkt van de betrouwbaarheid van de auteur, wanneer deze blijkbaar erg getekend moet zijn door de ervaringen, maar door de korte, bijna zakelijke teksten erg objectief over komt.
Herinneren dat je vrij bent.
Jezelf bloot geven, open staan, zou veel problemen uit de weg helpen. Waar gaat het nu eigenlijk om in het leven: dat je een rijk leven leeft, vol mooie ervaringen, je kunt ontwikkelen en de mensen om je heen kunt liefhebben?
Dan is jezelf openstellen en zo min mogelijk laten leiden door angst toch het beste en het meest efficient? Het vereist moed om een open communicatie met anderen aan te gaan, en moed om te zien in dit leven wat je wil zien en te doen wat je wilt doen.
Nadelige gevolgen van open staan? Die wegen niet op tegen de positieve gevolgen!
Window-expo + billboardNoorderhagen 11 Enschede
13, 14, 21 juni 2007:
Workshop Advanced Building on Secondlife, Medialab door Sandwoman Petion.
Sandwoman Petion is verantwoordelijk voor diverse theaterproducties op Second Life, doet projecten voor de overheid en was betrokken in het bouwteam van de Vrije Universiteit op Second Life.
Doel van de workshop is om tijdens het Gogbot festival (http://www.gogbot.nl) een
inzicht te geven van kunst die gemaakt is op Secondlife. Secondlife is een droomwereld die er betoverend uit kan zien.
Om kunstenaars van de regio Enschede de mogelijkheid te geven om hun
technieken te verbreden en ook Secondlife te gebruiken als materiaal om
kunst mee te maken, worden workshops gegeven bij PLANETART.
Bij voldoende animo kunnen er workshops geboekt worden via: planetart[AT]planet.nl
http:/www.changeisgood.nl http://www.secondenschede.nl
1-30 juni:
Marc van Helburg, Zeke S. Clough, Crippa e.a.
tekeningen, Billboard, video-installatie


12 - 20 mei 2007:PLANETART @ Balenfestival, Roombeek, Enschede:-Tentoonstelling mediakunst en cyberbar in het Balengebouw -Tentoonstelling mediakunst + streetart + gamezone + skatezone in het Tetum-gebouw(Volledig programma vanaf 1 mei op deze website) http://www.balenfestival.nl
1 - 31 mei 2007:MauzZeroMedia Window-expo + billboardNoorderhagen 11 Enschede http://www.mauzzero.be/
1 - 30 april: Erik Alkema Window-expo + billboardNoorderhagen 11 Enschede http://www.erikalkema.nl
1 - 31 maart:Laura Lappi Window-expo + billboardNoorderhagen 11 Enschede Vr. 2 maart 20 u: Opening / vernissage met films en muziek uit Finland en drankâ.
1 tm 28 februari:Kwannie Tang, Yvonne Gaemers, Laura Kranenburg Window-expo + billboardNoorderhagen 11 Enschede http://www.kwannietang.nl/ http://www.spunk.nl/article/article.php?id=1136454080044
==================================
PLANETART contact:
Noorderhagen 11 7511 EJ Enschede
tel: 0655830311
organisatie voor de multi-mediakunst
EXPOSITIES*PRESENTATIES*MEDIALAB*VIDEOTHEEK GOOD PEOPLE 2
open do en vr 14-17 u en op afspraak
http://www.planetart.nl
http://www.gogbot.nl
http://www.goodpeople.nl
==================================